Winter is here. And so are the colds, allergies and sinus infections. Families and healthcare institutes will be preparing themselves for a torrent of these infections. It is always better that we stay careful and ward off the illnesses and make them go away as soon as possible. Here we discuss a fruit/vegetable which has the superpower to protect us from colds and boost our immunity.
It is a known fact that vegetables and fruits are important in a person's diet. Including vegetables and fruits in our diet has numerous health benefits. They are rich in nutrients and protect us against numerous diseases and infections. Vegetables and fruits can be eaten in a lot of ways and are extremely delicious.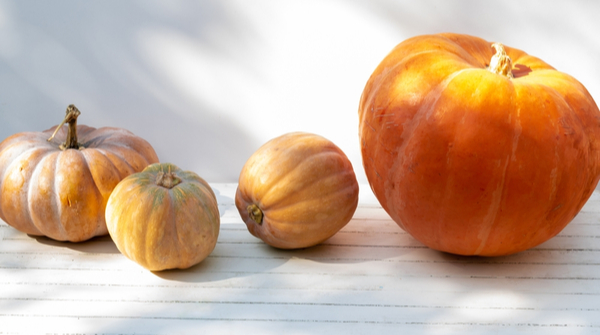 Benefits of Pumpkin 
Pumpkin is one such fruit.  Although, it is considered a vegetable like tomatoes, cucumbers, etc. at most times. It is filled with nutrients and offers numerous health benefits.
-Pumpkins can ward off colds and help boost our immune system. The seeds and pulp of the pumpkin are rich in vitamin C and beta-carotene. Along with other nutrients like vitamin E, zinc and fatty acids including omega-3, these boost the immune system. Beta-carotene (converted into vitamin A) and zinc helps in increasing the production of white blood cells and T cells which helps in fighting infections. 
-Omega-3 is anti-inflammatory and is an antioxidant. Eating pumpkin can also help in speeding up recovery since it is an amazing source of vitamin A, carotene, xanthin and zeaxanthin. It helps our body fight viruses and infections.
-Pumpkin seeds are also rich in dietary fiber. The vitamin C packed in pumpkins helps us recover from colds very soon. They are also one of the most low-calorie vegetables.
-Pumpkins are also rich in fiber and iron. The other health benefits of pumpkin include weight loss, skin and hair care, diabetes treatment, lower cancer risk, and sharp vision.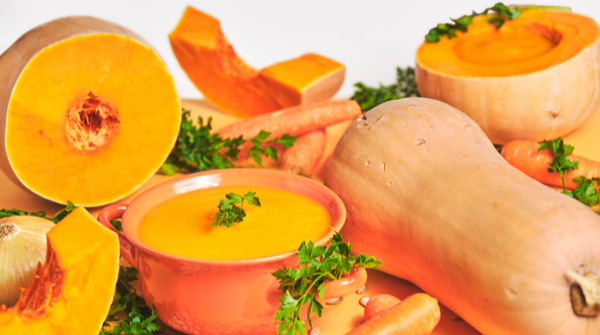 Ways to eat Pumpkin
-Pumpkins can be eaten in a variety of ways. It can be eaten raw and added as an ingredient in desserts, soups and salads, and can be used to make curries and halwa. 
-Pumpkin seeds can be toasted and sprinkled on salads or soups, mixed with other seeds and nuts, or added to breakfast cereals. 
-Pumpkins are so beneficial when it comes to fighting flus that there are pumpkin-flavored cough drops introduced in the market. As repellent as it may sound to some, there are almost equal amounts of supporters as there are critics for the pumpkin-menthol flavor. 
Being a diabetic, you must keep yourself free of illnesses, especially cold and cough. Therefore, it is important that you include pumpkin in your diet. 
Apart from eating the right diet, it is also important to monitor your sugar levels on a regular basis. Diabetics must keep a check on their blood sugar levels using a glucometer to stay on the safer side. It is only when you know whether your sugar level is in the high or low range, you will be able to make the corresponding changes to your diet or lifestyle.