The festival of Lohri means an end to the cold wintery nights and the beginning of  warm and sunny days ahead. It is a significant festival in India as it marks the harvest season. A lot of delicacies are prominent during this festival, especially those made of sesame seeds or Til. 
According to legends, sesame seeds were blessed by Lord Yama and hence, they are known as the seeds of immortality. Apart from its legendary significance, sesame seeds are also known for its plethora of health benefits. Let us understand how sesame seeds can be beneficial for people with diabetes.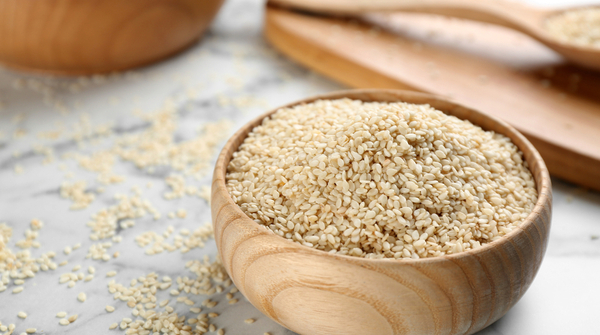 How do sesame seeds help in managing sugar levels?
Sesame seeds have the following properties which makes them suitable for people with diabetes-
Low Carbohydrate Content
Sesame seeds are known to reduce blood sugar levels. They are known to have a low carbohydrate content which makes them an ideal choice for diabetics.
High in Fibre
Due to its rich fibre content, sesame seeds help in increasing the amount of fibre in your body.  It slows down the absorption of sugar into your bloodstream and helps in managing your diabetic condition.
Contains Antioxidants
Being rich in antioxidants, they keep the toxins out of your body and they also may help in improving the insulin production.
Rich in Plant Protein
Sesame seeds are rich in plant protein called cysteine and methionine. Due to their protein content, they help in the insulin production of your body. They also help in building various hormones.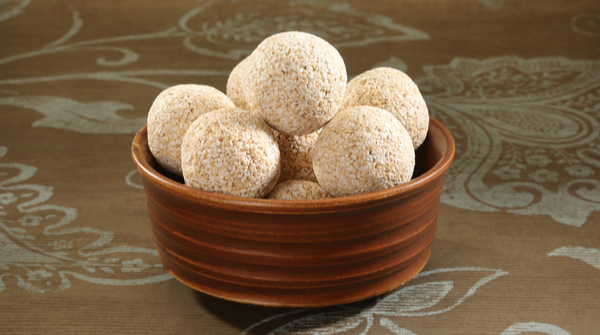 Ways to eat sesame seeds 
There are a lot of ways in which sesame seeds can be enjoyed during the winter season. You can enjoy a Til ki Chikki or a Til ka Laddo. Almond and Sesame Pinni also remains a favorite among many during the winter season. You can also indulge in a sugar-free Til ki Barfi which can be made using natural and sugar-free sweeteners such as Stevia.
All of these food items are a source of healthy fat which can help you keep warm and energised during the winter season. Enjoy it with your evening tea or with your loved ones during the Lohri festival. After all, happiness is best enjoyed when it is shared.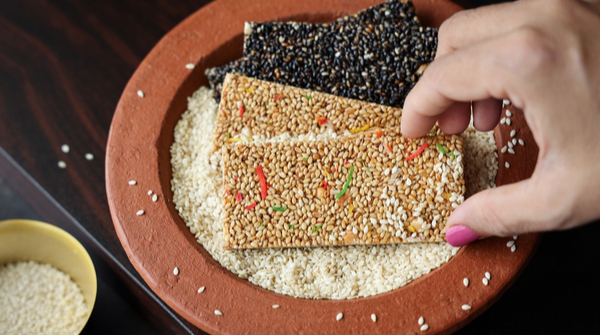 Other health benefits of sesame seeds
Sesame seeds are high in magnesium which helps in reducing your blood pressure.

Sesame seed oil can help in reducing inflammation. 

They contain a compound known as Sesamin which is beneficial for the arthritis of the knee. 

They are also rich in Vitamin E and plant compounds which help in fighting the stress in your body. 

Due to its nutrient content, it helps you in boosting your immunity. Thereby, it also reduces the risk of developing other diseases which are caused due to a poor immune system. 
If you have any doubts if you can include sesame seed related food items as a part of your diabetic diet, you should always talk to your health coach. For your own safety, you should regularly check your blood sugar levels to see if a particular food item is suitable for your sugar levels or not. After monitoring your sugar levels, make the required changes to your diet or lifestyle.