There are certain fruits exclusively available during a particular season. Since fruits are an important addition to the diabetic diet, it is essential to enjoy the seasonal fruits and reap the benefits of them as and when they come. Having said that, here are the five best rainy season fruits that can help you control your blood glucose levels.
● Cherries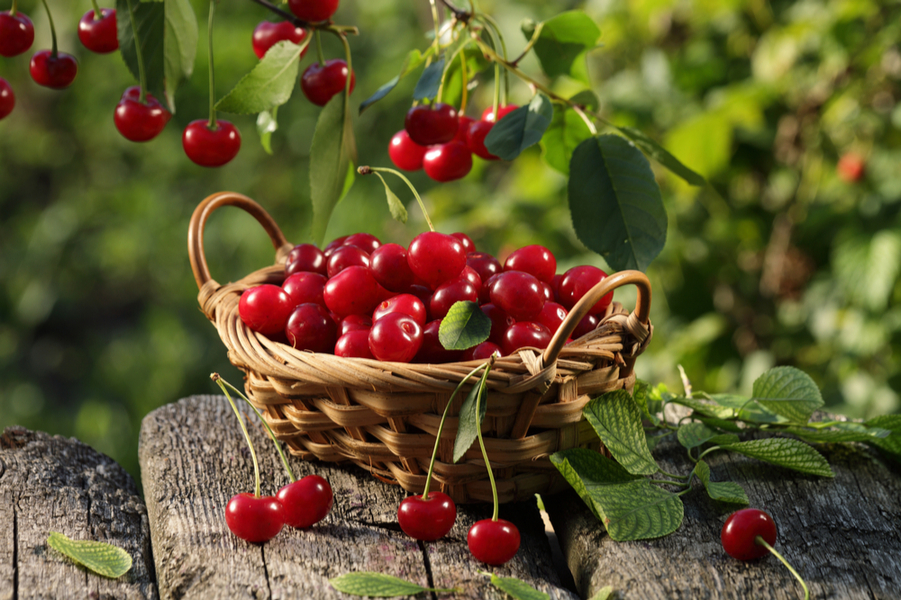 The small red fruit kept on top of any dessert is loaded with minerals and nutrients. This fruit, which is low on calorie content, is loaded in the following vitamins and minerals:
–       Fibre
–       Potassium
–       Vitamin C
–       Tryptophan
–       Polyphenols
–       Carotenoids
–       Melatonin
–       Serotonin
Since people with diabetes need to keep their sugar levels within limits, it is vital to ensure the consumption does not have a lot of calorie intake. Although the glycemic index of cherries is 62, studies have shown a healthy role of the fruit in managing diabetes.
● Plums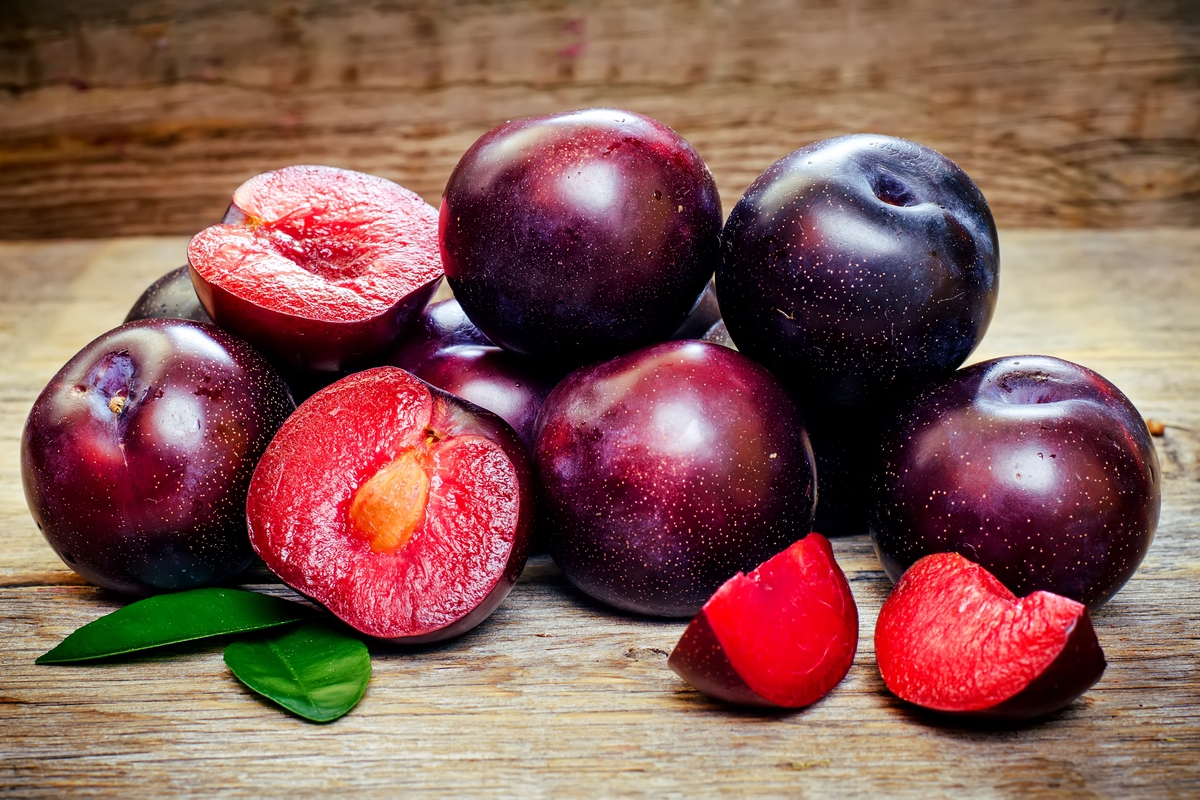 Plum is another rainy fruit that is known to be great for diabetics due to their low glycemic index. Since people with diabetes are often asked to opt for low GI foods, plum is an excellent addition to the diabetes diet. The fruit is also packed with compounds such as flavonoids that prevent insulin resistance. Moreover, the soluble fibre present in plum can control the blood glucose levels in patients.
Plums are rich in:
–       Fibre
–       Vitamin A
–       Vitamin B
–       Vitamin C
–       Vitamin K
–       Potassium
–       Copper
–       Manganese
–       Phosphorous
–       Magnesium
The glycemic index of plum is 40, making it one of the healthiest fruits for diabetics. However, it is important to also keep in mind the portion size, especially if eaten dry.
● Jamun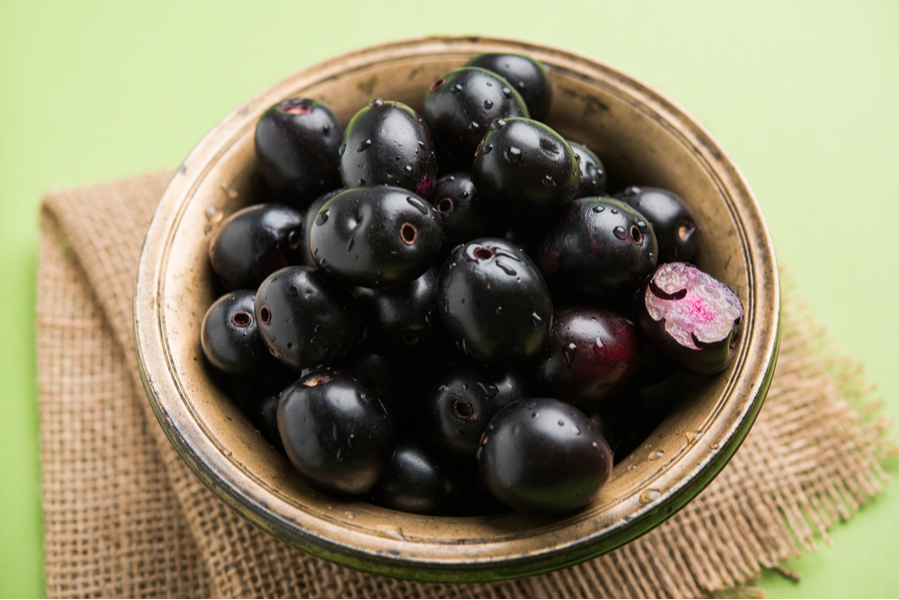 Jamun or black plum is extremely rich in a lot of nutrients and minerals and is considered to be amongst the best fruits for diabetics. It is rich in fibre and also helps in keeping a check on blood glucose levels. This rainy season fruit is anti-diabetic due to the presence of jambosime and jamboline. Both substances are known to slow down the process of converting the starch into glucose.
The fruit is loaded with the following nutrients:
–       Vitamin C
–       Protein
–       Iron
–       Magnesium
–       Potassium
–       Phytochemicals
Jamun is also known to be diuretic with carminative, antiscorbutic and antioxidant properties. It is also a rich source of polyphenolic compounds and is highly recommended in Ayurveda for complications related to heart, asthma, stomach pain, arthritis, bowel spasm and dysentery.
● Pear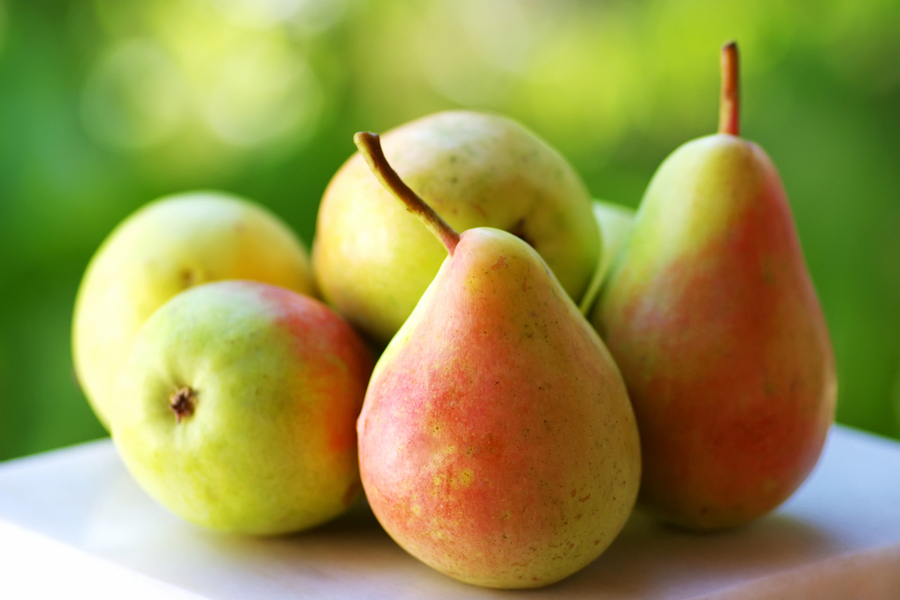 Another great monsoon fruit for diabetics is pear or nashpati. Apart from being incredibly delicious, this high fibre fruit is hugely beneficial for weight loss since it is low in calories and carbohydrates.
The fruit provides the following nutrients and vitamins:
–       Vitamin C
–       Vitamin E
–       Vitamin K
–       Folate
–       Beta-carotene
–       Lutein
–       Retinol
–       Choline
–       Calcium
–       Iron
–       Magnesium
–       Potassium
Being extremely high in fibre, pear can be a great addition to a diabetic diet as a healthy snack option or as sweet food. The GI of a medium-sized pear is 38, thus categorizing it into a low-GI food.
● Peaches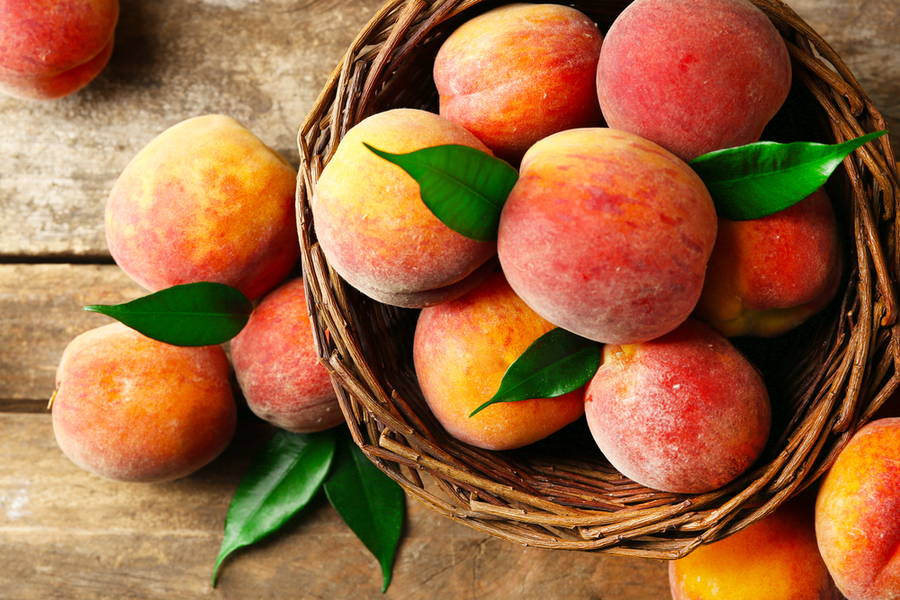 Although a medium-sized peach contains 15 grams of carbohydrate, thus making it a full-fledged snack, it is rich in vitamins, minerals, and beneficial plant compounds. They are also known to have antioxidant properties that combat body ageing and disease.
A medium-sized peach provides the following nutrition:
–       Fibre
–       Vitamin C
–       Vitamin A
–       Vitamin B
–       Vitamin E
–       Vitamin K
–       Potassium
–       Niacin
–       Copper
–       Manganese
–       Magnesium
–       Phosphorous
–       Iron
The glycemic index of a peach is 28-56, depending on the size of the fruit. Moreover, the fruit can aid in digestion, improve heart health, protect the skin, and also known to prevent certain types of cancer.
Make sure you include these rainy fruits to your diabetes diet, whether in the form of a raw fruit or including them in juices, desserts, or yoghurts. Make the most out of these monsoon season fruits and maintain a nutrient-rich diet throughout this season!