In health care, family caregivers play an important role because they are frequently the primary source of vital information about the patient. They are the direct observers of what the patient does on a daily basis and how ‌it impacts his/her overall health condition. Diabetes Care needs a lot of effort and attention. Hence, we have created a caregiver's checklist for diabetes care that can help you if you have a diabetes patient at ‌home.
Checklist for Diabetes Care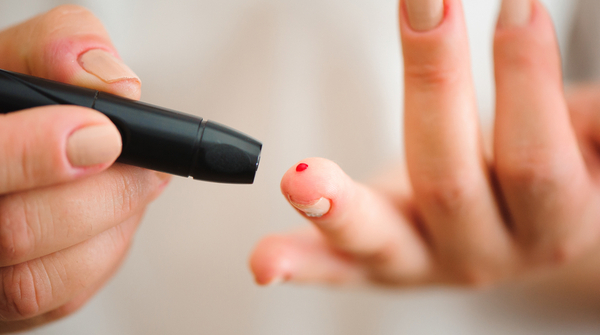 Blood Glucose Check
People with diabetes can often forget to monitor their blood glucose levels. You can gently remind them to monitor their blood sugar levels. If needed, assist them in using a glucometer and show them your support and love.
Keep a Record
It is advised to keep a daily record of sugar readings, medicines, exercise and meals. However, it can be difficult to do it manually daily. Apps like BeatO provide you with a comprehensive solution to overall diabetes care. It automatically stores sugar readings, sends reports to doctors, shows colour-coded graphs and sends daily reminders.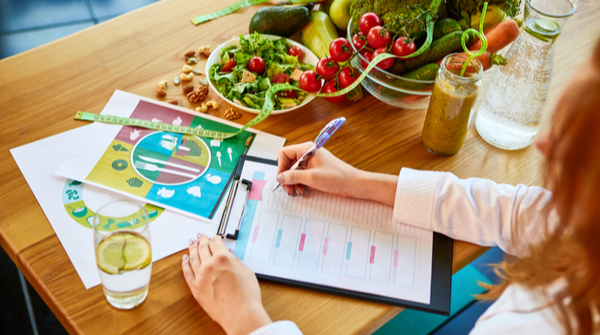 Check Their Diet and Nutrition
You can encourage them to eat frequent small meals. If they get bored of following the same diet, try to add some twists to their meals. You can check out some healthy yet delicious recipes that are diabetes-friendly. Moreover, it's crucial to ensure that they are eating low-carb food.
Check If They Are Active
Diabetes is a lifestyle disease. Hence, physical exercise adoption and maintenance are crucial for blood glucose management and overall health in people with diabetes and prediabetes. Exercise increases cardiovascular benefits in diabetic individuals by lowering cardiovascular risk. Moreover, it also helps with weight management and glucose control.
Remind them to do some exercise. Take them out for a walk or do yoga and jog with them. Your support would motivate them to not give up.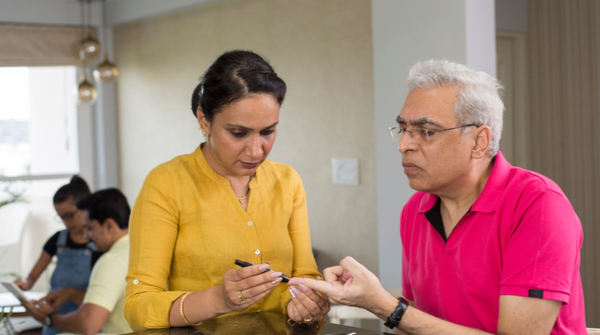 Keep a Tab On Their Overall Health
People with diabetes often go through leg pains and periodic cramps. Take care of their feet and check for swelling, rash, or any related concerns. Suggest they wear diabetic socks. Similarly, oral care is equally important. Suggest they use a soft-bristle brush. 
Read More: Diet Tips for Diabetes: How to Control Diabetes?
People with diabetes are also more likely to have infections from cuts and scrapes on their skin. Even minor injuries, such as a callus or a cut, might result in major complications. Hence, follow this checklist and take care of your loved ones.
Download the BeatO App to automatically record readings and get timely notifications and reminders.
We are sorry that this post was not useful for you!
Let us improve this post!
Tell us how we can improve this post?