If a group of people is asked what they do to rejuvenate themselves or remain stress-free, the majority of them will reply with the answer- "I watch a good movie". You can always sit back to watch a movie after a stressful day at work and enjoy the joyride that Bollywood movies have to offer.

If there is one genre of movie that everyone enjoys, it's comedy. Comedies have become the comfortable cushion that any Bollywood buff can fall back on. Irrespective of whether you are tense, sad, or just frustrated, a feel-good movie can always make you feel better!
Sometimes all it takes is a good laugh to turn your day around. Laughter is free therapy and what could be better therapy than a healthy dose of humour? 
That is why #TeamBeatO has curated this list of heart-warming Bollywood movies for you!
1. "Jab We Met"
It is simply one of the finest romantic-comedies to be made till date in Indian cinema. This movie has struck a chord with millennials like no other.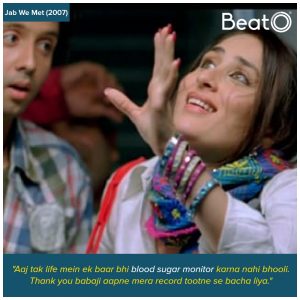 Kareena Kapoor plays the iconic role of the quirky and chatty Geet and makes us aspire to live life to the fullest with- "Main apni favorite hoon". One can never get enough of this movie as it keeps us entertained, no matter how many times we watch it.
2.  "3 Idiots" 
You don't have to be an engineer to relate to this movie; you just have to be someone who is struggling with the education system.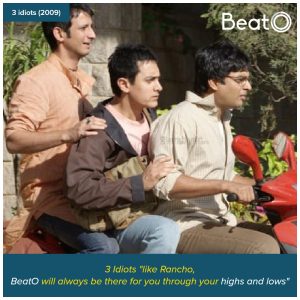 While there is a lot to learn from this movie, Chatur's speech and the mantra "All izz well" is what stays with us long after the movie is over.
The movie emphasises on the importance of friendship and the courage it takes to follow your dreams.  
3.  "Munna Bhai MBBS"- This movie is a cult comedy that every 90s kid loves. There are memorable characters like Circuit, Dr Asthana and Chinky who have a special place in the audience's hearts.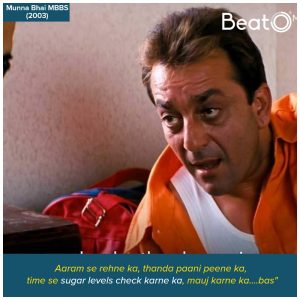 All the actors have given stellar performances which keep you gripped throughout the movie. The movie leaves you teary-eyed and gives you a message to be kind in this not-so-kind world.
4.  "Welcome"- Have you also spent hours replicating Majnu Bhai ki painting? This movie is known to have a diverse and outstanding cast when it comes to playing comic roles.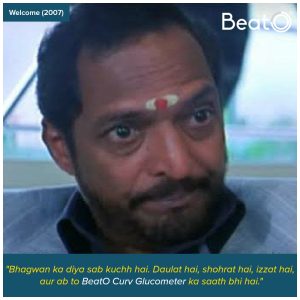 All the characters  keep you hooked to the screen with their acting skills and comic timing.
The movie also has an upbeat and groovy soundtrack that keeps you in a cheerful mood throughout.
6.  "Dil Chahta Hai"- Let's make that Goa trip happen! Each time you watch this movie, you feel like planning a trip with your friends.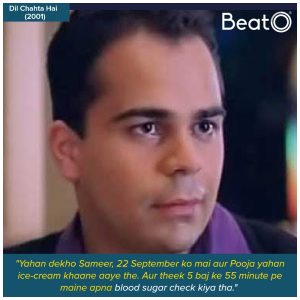 Every friend's group relates to the trio of Aakash, Sameer, and Sid. And of course, "ya toh dosti gehri hai, ya yeh photo 3D hai" is a dialogue that will always be remembered by all of us.
From Comedy, Romance, a stellar cast to an amazing soundtrack, this movie has it all.  
Watch these movies if you haven't already and #BeatTheStress with BeatO. These movies will surely uplift your spirit and make sure that you have a pleasant day today.
Keep a positive mindset and do more of the activities that help you stay stress-free. Also, don't forget to keep your sugar levels in check. Enjoy!
Download the BeatO App for more diabetes care-related assistance. 
We are sorry that this post was not useful for you!
Let us improve this post!
Tell us how we can improve this post?