The festival of lights, Diwali, is around the corner and it is a festive season for our taste buds. As much as it is the festival of lights, it is also the festival of sweets. While we celebrate, we must also not forget about our health. A season of lots of sweets is also a season to take care of diabetes. But that shouldn't mean diabetic people should tuck away all the fun. Here are a few diabetes-friendly recipes to relish this Diwali.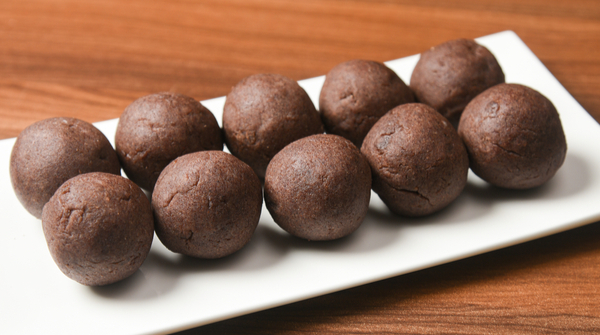 Ragi Coconut Ladoo
Made with ragi, coconut, jaggery and peanuts, the coconut ladoo is loaded with fibre, minerals and protein.
Method:
Add flour and salt in a bowl; sprinkle with water. Break them into crumbs while mixing.
Mix in coconut and steam for 10-15 minutes.
Let the mixture cool on a tray.
Blend jaggery with mixture and peanuts.
Roll into ladoo balls.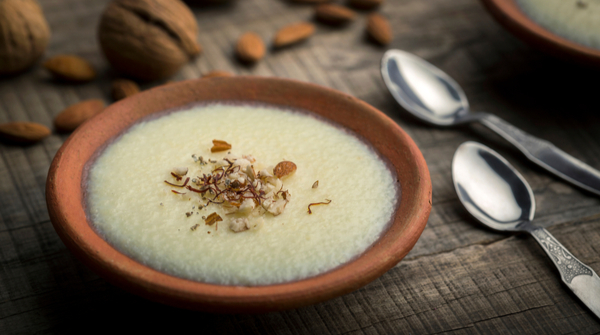 Phirni
Phirni is made with powdered rice, milk, almonds, saffron, cardamom and jaggery (substitute for sugar). Jaggery is rich in antioxidants as well as minerals.
Method:
Soak rice in water for 30 minutes, drain and grind to powder.
Heat milk. Set aside one tablespoon and stir saffron strands in it.
When the rest of the milk boils, add the ground rice, jaggery and stir. Keep on stirring on medium flame.
Peel and slice almonds after blanching them for 30 minutes.
Add almonds, cardamom powder and saffron milk to the almost cooked rice.
Stir and cook until the phirni thickens. Pour it into serving bowls and refrigerate once cooled.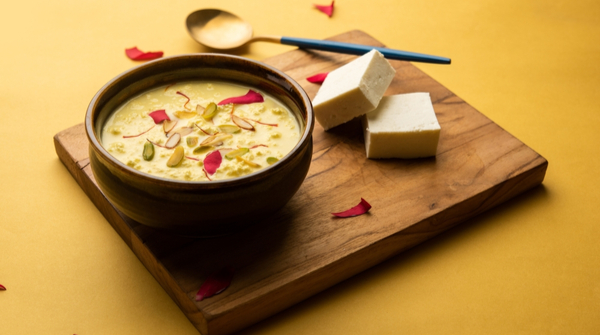 Paneer Kheer
This is a healthy, yet tasty recipe made with low-fat paneer and sugar substitute and is also rich in calcium. All you need is paneer and milk along with some dry fruits and cardamom powder. You can also add saffron and rose water.
Method:
Heat the milk until it comes to a boil.
Simmer and stir the milk until it thickens a bit.
Add sugar substitute and continue to cook for 5 more minutes.
Add saffron for colour.
Add chopped dry fruits and cardamom powder while stirring. Simmer for further 2 minutes and add the crumbled paneer.
Simmer for 2 more minutes till the paneer is cooked. Serve the paneer kheer hot, warm or chilled.
Check out these amazing diabetes-friendly recipe videos here.
While you celebrate away savouring every tasty dish, don't forget to take a notice of your health now and then. Use a glucometer to check your body's blood sugar levels occasionally. Stay safe and stay happy. Happy Diwali!