Unlike humans, illnesses and diseases are not prejudiced or racist. It sees no colour, social or economic standing. Rich, poor, famous, or little known, the entire humankind is susceptible. It can seep into any individual. The same goes with diabetes which can affect singers, actors, politicians, domain experts, successful individuals, and even children. It may read and sound casual, but it can evolve into a serious ailment causing diabetic foot and subsequent amputation too.
Introduction – Shedding Light on Celebrity Diabetes
Although diabetes is just another illness, different people react to it differently. It becomes even more evident in celebrities who belong to a wide range of social and economic domains and subdomains. While some become an inspiration for others, there are others who, out of fear for their position or inherent sense of privacy, turn it into a medical secret.
Mentioned below are some of the celebrities fighting different types of diabetes. Although Larry King is no longer with us, others continue to face the challenges thrown at them by diabetes with inspiring perseverance.
Nick Jonas – Managing Type 1 Diabetes in the Spotlight
Diagnosed with type-1 diabetes at the age of 12, Nick Jonas didn't let this setback slow him down. In an award show in 2017, he said at first, he thought that the disease would somehow stop him from pursuing his dream. Nonetheless, it didn't, and since then, he's been managing it through a series of actions such as a diabetic diet, working out regularly, and strictly adhering to his insulin needs. The singer goes on to say that the illness made him look at life with a different prism, and today he feels absolutely fine.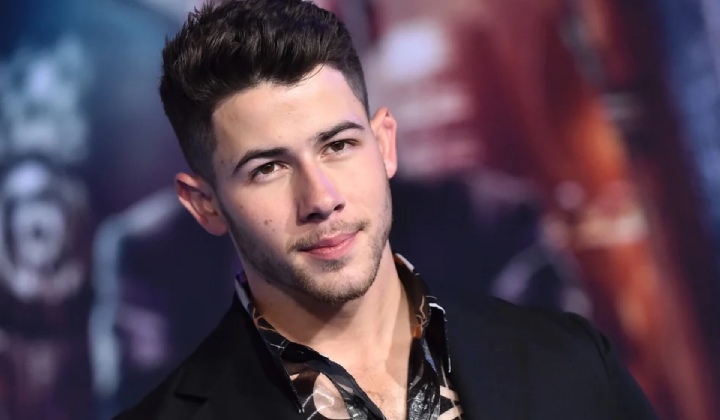 Halle Berry – Inspiring Others with Type 2 Diabetes
Although Halle Berry was diagnosed in her last teen year (19) with type-2 diabetes, it seemed to turn out to be a boon in disguise for her. Earlier, when she was told that she had diabetes, she was dazed and surprised at the same time. In one of her interviews, she said that she thought she was going to die. It was like a wake-up call. She gave up sugar, processed foods, and bread and took up the challenge to counter the disease. Interestingly, she promotes and exploits the ketogenic diet. The award-winning actress and a popular bond girl, she has fought back with grit, which shows in her performances.
Tom Hanks – Sharing His Experience with Type 2 Diabetes
The winner of two Oscars and four Golden Globe awards, this highly talented and popular actor from Hollywood suffers from type-2 diabetes. He revealed his medical status on a talk show in 2013. He strongly believes that types of diabetes are dangerous, and in his case, it could have made its way because of his frequent "weight gain" and "weight loss" regimes for various film roles. However, he also agrees that he is quite lazy when it comes to fitness. He told a news channel that he blamed parties and carelessness (in terms of food choices) as some of the other contributing factors.
Salma Hayek – Advocating for Diabetes Awareness
Born in 1966 and the winner of the Golden Camera Award for Best International Actress (2003) for her role in Frida, Salma Hayek is of Hispanic origin. She was diagnosed with a rare type of diabetes that affects only pregnant women. This fine actress and a strong advocate of diabetes was told about the illness when she was pregnant with her daughter Valentina. Incidentally, this type of high blood sugar level syndrome is also known as gestational diabetes.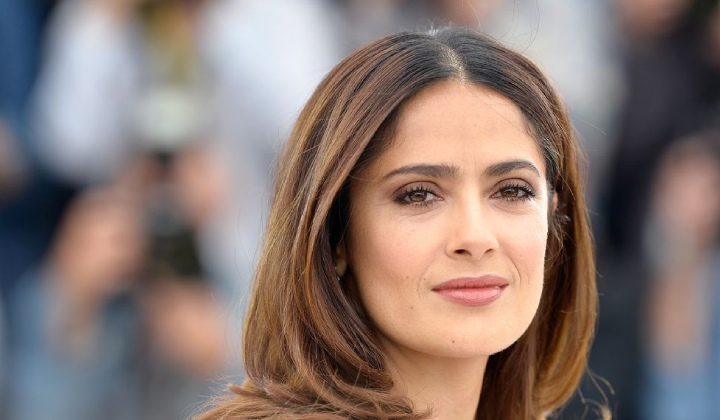 Bret Michaels – Rocking with Type 1 Diabetes
Yet another singer affected by high glucose levels in the blood is Bret Michaels. He was diagnosed with type-1 variation when he was just 6. This type of blood sugar upheaval is also called "Juvenile Diabetes" and is quite rare. Like many celebrities, Bret took up the challenge with determination in spite of being diagnosed at such an early age. Because type-1 needs continuous and non-stop monitoring (including fasting blood sugar) and frequent insulin, many affected individuals carry an insulin pump, although Bret preferred injection. Having sold more than 25 million records with an impressive number of top-of-the-chart singles, Bret also suffered from a heart ailment and brain haemorrhage.
Larry King – Overcoming Diabetes Challenges
An American television star and radio host, Larry is yet another example of bravery and great fighting. Since the time (1995) he was diagnosed with type-2 diabetes, King has maintained a healthy lifestyle and also took exercise and diet very seriously. In fact, in one of the interviews with LV Times in 2015, he said that he followed his doctor's advice to the last period and took his vitamins and insulin on time. With more than 50,000 interviews, he also received 2 Peabodys and Emmy Awards. Larry died in New York on January 23, 2021.
Sonia Sotomayor – A Supreme Court Justice with Type 1 Diabetes
Justice Sonia Sotomayor, a celebrity in her domain, is the first Federal Judge of Hispanic origin who was diagnosed with type-1 diabetes when she was seven years old.  In 2011, while addressing the children belonging to the Juvenile Diabetes Research Foundation, she told them that diabetes didn't stop her from pursuing her dream.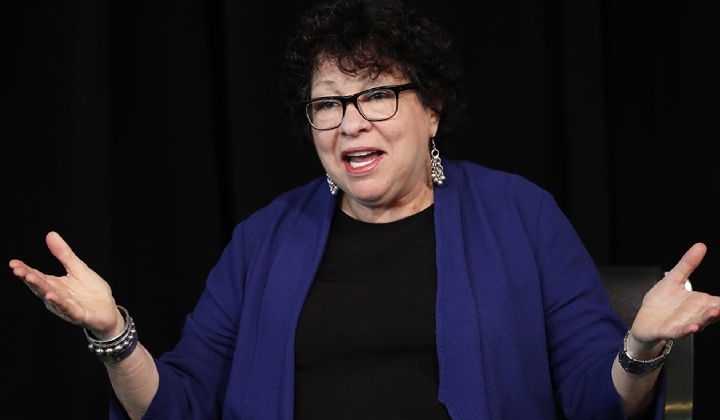 One of the nine judges of SCOTUS, Sonia is also known for inspiring people suffering from different types of diabetes. She believes that multi-tasking helped her achieve her goals in spite of an early setback. 
Randy Jackson – From American Idol to Diabetes Advocate
Randy, a diabetic and a popular American idol judge, is quite forthright about the repercussions of diabetes. In an interview with Health, he said that if the disease is not managed, it could give way to more complications and therefore, he advocates and encourages everyone to take diabetes seriously. Incidentally, Randy was diagnosed with type-2 diabetes in the year 2003. What is more interesting is the food that Randy eats and how it is distributed throughout the day. Fish, veggies, fruits, small amounts of rice, and protein bars are some of the essential constituents of his diabetic diet, which he consumes in five sittings.
Patti LaBelle – Singing Through the Challenges of Type 2 Diabetes
One of the challenging facets of diabetes is its secretive behaviour. Its affliction is only diagnosed after it has spiralled out of control or during lab tests for other medical conditions. Patti LaBelle is a perfect example. Only when she collapsed while performing during the 1994 tour did she learn that she had diabetes. She was immediately taken to the hospital, and later during the tests, it was revealed that she had type-2 diabetes. Today, she prefers oatmeal and whole eggs instead of cheese and chicken. She calls herself "diabetic" and a fighter. Sadly, her mother, who also has diabetes, lost her limbs while her uncle lost his sight due to diabetic retinopathy.
Wasim Akram – A Cricket Legend Living with Diabetes
Surprisingly, Wasim Akram, a frontline fast bowler of Pakistan cricket and now a legend, was diagnosed with type 1 diabetes when he was 30. Although his diabetes signs were visible, he ignored them, blaming the strict conditioning and fitness routines. Some of the other reasons he ignored these symptoms were a clean family history and his sportsman background.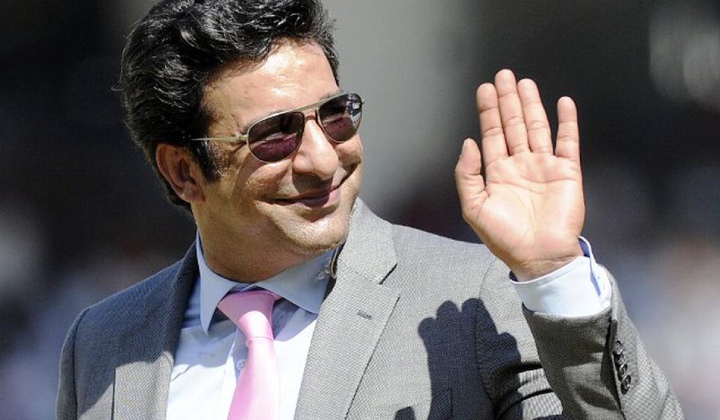 Like many individuals, when diagnosed with diabetes, Wasim too slipped into a temporary depression, especially when his colleagues told him that it would affect his cricketing career. However, Wasim proved them wrong (even though he needed insulin three times a day) through a strict diet and workouts.

Read More: Diabetic Diet Plan for a Sportsperson
Winding up – Inspiring Stories
Diagnosis Stories and Inspiration – Real People, Real Impact
Diabetes diagnosis stories and inspirations pop up every so often on social media, television shows, and talk shows (TV / Radio). Some of these truly amazing people literally expose their diabetic condition. Lila Moss, Kate Moss's daughter, is a perfect example. In one of the recent shows (swimsuit), she wore an insulin pump around her thigh. It not only sends out a positive message but also decimates the taboo associated with this illness.

After diagnosis, many celebrities and even ordinary people who became popular figures chose a different path to inspire people. For example, many diabetic warriors have set up an NGO or diabetes support groups or offer a free diabetic diet/plan to help and inspire others. Nick Jonas is a perfect example, having created a "Beyond Type 1" non-profit organization.
We are sorry that this post was not useful for you!
Let us improve this post!
Tell us how we can improve this post?