BeatO Unbeatables: Ankit Rai
"My diabetic condition had led me into a diabetic coma. BeatO helped me bring down my HbA1c from 14.7% to 5.9% within a year."
24 years old
Software Developer
Diagnosed with Type 1 Diabetes
Ankit Rai works as a Software Developer in Noida. His parents live in his hometown, Gorakhpur. He was diagnosed with Type 1 diabetes in March 2020. He lives alone in Noida and it was a major hurdle in handling his diabetic situation
. 
"It was in March 2020 when I had drastically lost 27 kgs in one week. I was not able to breathe properly and I was also experiencing frequent urination. I initially thought that my symptoms were related to Covid because of the scare that was created at that time. I was living alone in Noida and I had not paid any attention to it when suddenly one day I collapsed.
My neighbours and watchman raised an alarm and called the police and an ambulance. I was in diabetic coma after two days of being admitted to the hospital. It was only then that I got to know that I was a Type 1 diabetic."
He was granted a one month leave by his office. He went back to his hometown to live with his parents at that time. He had to get special approval to move across the city because of the Covid situation. 
When Ankit got back to Noida, his friend recommended the BeatO App to him. He started his journey with BeatO in September 2020.
"A Type 1 diabetes patient can get a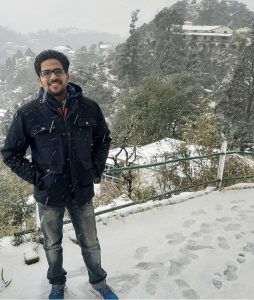 100% recovery with BeatO. I can carry this pocket glucometer everywhere and track my sugar levels wherever I go. I consulted with doctors, read a lot of articles and inspiring stories. The articles are just awesome.
I was leading an unhealthy lifestyle earlier. I am a totally transformed person now. I go for a run, engage in high intensity exercises and take care of my health.
My health coach Madhuparna helped me keep a track of my carbohydrate and protein intake. It was also easier to keep a track of my sugar levels with BeatO. I keep acquiring more knowledge about my condition through BeatO. It has improved both my physical and mental health."
His sugar levels came down from 14.7% to 5.9% within one year of using BeatO. 
"Curiosity is the fuel for discovery, inquiry, and learning."
Ankit being a software developer, likes to enhance his knowledge about his field during his free time. He also likes to read books about finance, data science and technology. He has also joined various diabetes communities across Delhi, Pune and Gorakhpur. It helps him in staying informed and motivated.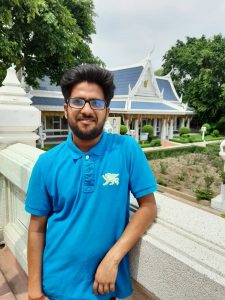 "I am addicted to BeatO and taking care of my health. I want people to know that a person with Diabetes can do as much work as a non-diabetic person. We are no different.
You just need to have faith and determination to fight this chronic condition.
I have recommended BeatO to everyone including my grandparents and my colleagues."  
Read More: Ritesh Jain : "My HbA1c levels have come down from 11.3% to 6.8% with BeatO" 
BeatO continues to help people like Ankit with their condition. BeatO becomes a beacon of hope for people who are looking for the best possible diabetes management plan. 
Download the BeatO App to transform yourself
We are sorry that this post was not useful for you!
Let us improve this post!
Tell us how we can improve this post?