BeatO Unbeatables – Mansi Manoj Sankhe
"My HbA1c levels came down from 7.3% to 5.9% within just two and a half months of using BeatO." 
39 years, Teacher
Diagnosed with Type 2 Diabetes
Wants to make education easier for children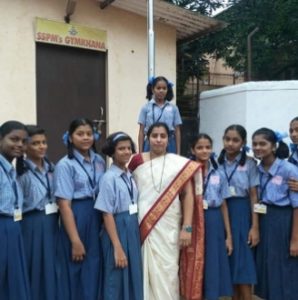 Mansi is a science teacher in a school in the rural district of Virar, Maharashtra. She has two kids— a son and a daughter.
She was diagnosed with Type 2 diabetes in 2018. Living in a rural area, she suffers from a lack of medical resources. She has long working hours and no time to exercise which led to a sedentary lifestyle. A lack of exercise aggravated her diabetic condition.
"My school conducts medical checkups for teachers and it was through that I got to know about my diabetic condition. My
family has a history of diabetes and as this is a long term disease, I thought I really needed to make the required changes."
"I consulted a doctor but even after 3 months of consulting, I made no improvement. My doctor wasn't a diabetes specialist, and therefore, the treatment made no improvements to my sugar levels. I decided to discontinue with it.
While I was admitted to the hospital for Covid, I was scrolling through the Facebook App. And I came across BeatO. I decided to give it a try. As I had been advised before to monitor my readings on a regular basis, I decided to go ahead with BeatO and purchased a yearly subscription. I regularly checked my sugar levels with the glucometer and all my readings were automatically logged."
"Meri diet structure ab ek aadat ban chuki hai."
My health coach Madhuparna made sure that my diet plan was personalised. Everything was designed according to my routine. I used to send a picture of my food to my health coach and she gave me the required recommendations. Even the products that were not available locally, I was able to purchase them with the help of the BeatO App and they were delivered at my doorstep."
"My hbA1c came down from 7.3 % to 5.9 % within just two and a half months of using her plan with BeatO. It has led to a decrease in my daily medications and helped me in getting rid of acidity."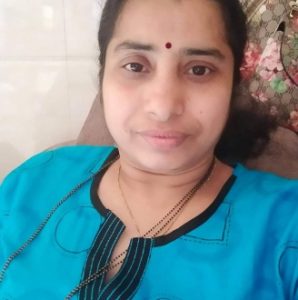 "BeatO ne Covid ke time par meri bahut help kari"
Things became topsy turvy for Mansi when she was diagnosed with Covid. With the complications that could be caused due to her diabetic condition, it became scary for her. She even lost her mother to Covid. 
Devastated as she was, she was also determined to overcome her disease. She kept following the prescribed dietary and lifestyle changes and she was able to bring her sugar levels under control. 
"BeatO mera daily coach hai." 
"When my sugar level reaches above 250, I would instantly get a call. Daily monitoring has been the key to reducing my sugar
levels. I also get reminders when I skip my monitoring for a prolonged period of time.
The yearly subscription has a lot of economic benefits. Along with other offers, I get good discounts on the strips. This has been especially helpful during the covid situation. Even when I run out of strips, I get timely reminders to purchase them."
Mansi likes to do research during her free time. She also writes poetry and stories. She believes that one should make good use of his/her knowledge and therefore, she likes to make educational toys for children. She aspires to send these products across the globe as she wants to make education, especially Maths, easier for children.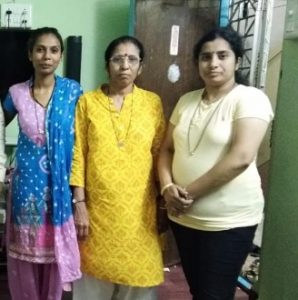 She has shown unparalleled grit in managing her sugar levels and is an inspiration to many people combating this chronic condition. She is a true example of how one should not be dependent on their external circumstances, but only on themselves to get out of a difficult situation. 
BeatO continues to help more people like Mansi and helps them manage their diabetic condition. For all your diabetes-related answers, advice (Experts & Doctors) download the BeatO App.
We are sorry that this post was not useful for you!
Let us improve this post!
Tell us how we can improve this post?