Mr. Nagale is an electrical consultant, and an entrepreneur. He eats no outside food, doesn't consume alcohol and has no genetic problems either. So it was a big surprise when 2 years back, at the age of 47, he was diagnosed with pancreatitis.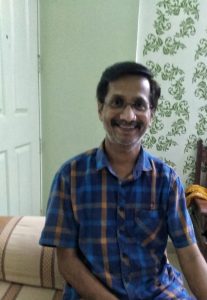 The doctors were able to treat pancreatitis but Mr. Nagale was diagnosed with diabetes in the aftermath. He now had to inject insulin three times a day, everyday and Mrs. Nagale, couldn't see this.
"I tried many hospitals and clinics, and all types of medicines- Ayurvedic, homeopathic, allopathic. The sugar used to come in control, but our doubt remained unresolved. Will his pancreas ever recover? Most doctors told us that my husband will have to take insulin throughout the course of his life", she said.
Mrs. Nagale's quest ended when she stumbled upon BeatO, via Instagram, and started using the services.
She recalls … "One night during the lockdown, I was not keeping well. I prepared dinner and asked my husband and son to serve for themselves. Suddenly my husband started acting strange. He was sitting calmly but it seemed like he was perplexed for some. He kept on serving himself salt, again and again. Only salt, nothing else! Me and my son got frightened and didn't know what to do. At that time we didn't know this was happening because of low sugar levels, and that it's called a hypoglycaemia attack."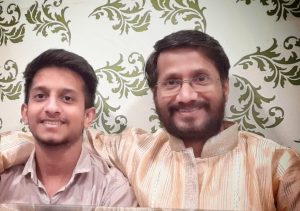 "Thankfully, we took the BeatO device and checked his sugar. It came out to be 35mg/dL! The app showed us that this was critically low, and also showed the steps to get him out of danger. We followed them and luckily his sugar levels were back to normal and he was doing fine."
Soon we got a call from one of the BeatO educators. She asked what had happened and explained to us about hypoglycemia, and how we can protect my husband from it. My husband still has no memory of those 30 minutes..
Now Mrs. Nagale is consulting Dr. Gaurav via the BeatO app. She says he has given them hope. Mrs. Nagale also takes consultations from the dietitians at BeatO and monitoring Mr. Nagale's food consistently. His diet and weight have improved tremendously since then and in fact have helped improve eating habits for the entire family.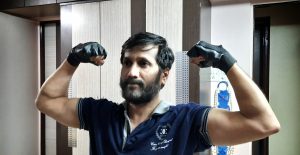 Moreover, Mr. Nagale's focus on his fitness and his wife's consistent support to him, both are exemplary!
"...From 8.4, his HbA1c has come down to 5.8. He has reduced insulin units from 48 to only 8 units and gone down from injecting thrice to only once a day. His insulin secretion is still improving! BeatO ne naya confidence diya hai. If everything goes well BeatO will be a god's gift to us…" she said.