This healthy, colourful protein-packed salad cum mini-meal will have you asking for more every time. It's perfect for your in-between meal snack. With low calorie and high fibre content, it ensures your sugar levels stay in control.
It takes just 15 minutes to prep up, and you can make innumerable variations. Enjoy!
Ingredients:
1) 1 cup boiled black chickpeas
2) 1 cup steamed and sprouted moong dal
3) 1 medium onion finely chopped (optional)
4) 1 green chilli finely chopped
5) 1 cup leafy greens of your choice. We used lettuce
6) 1 cup chopped coriander and mint
7) 1 orange cut into small segments
8) 1/2 apple diced
9) Juice of one lemon or 1 tbsp Apple cider vinegar
10) Salt and pepper to taste
11) 1 tbsp of your favourite crunchy namkeen
Method
STEP 1
Start by mixing in onions and green chilli in a salad bowl.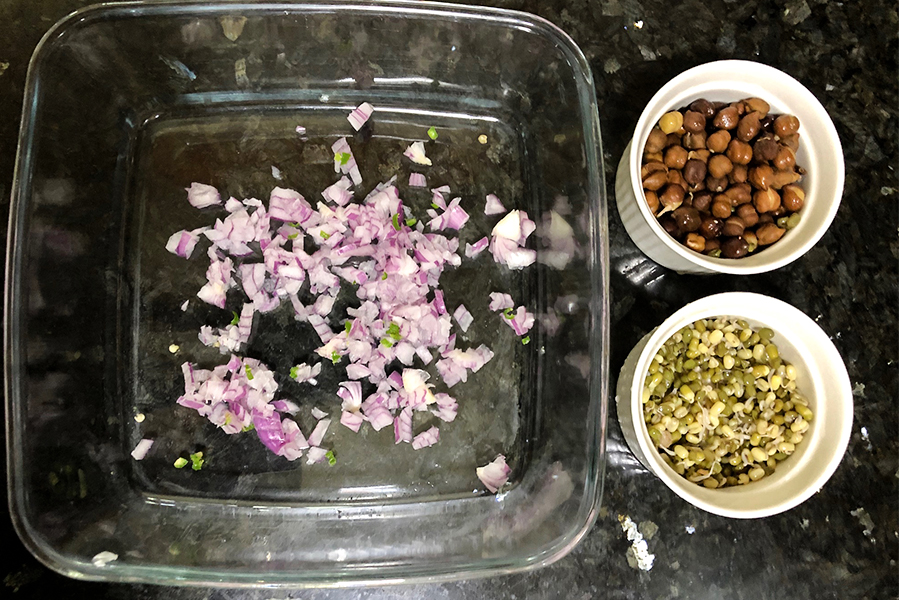 STEP 2
Add in the boiled chickpeas and the sprouted moong dal.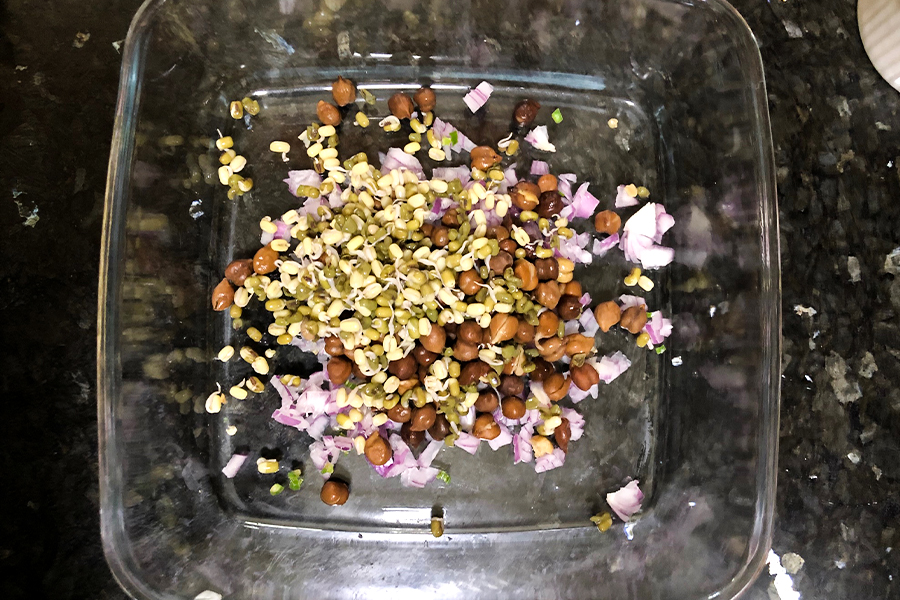 STEP 3
Add in the leafy greens, coriander and mint.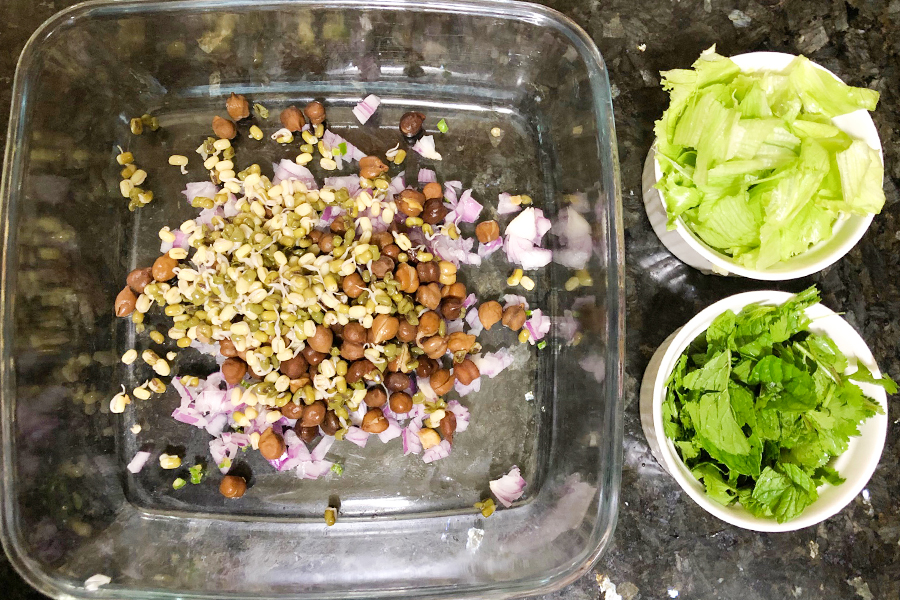 STEP 4
Toss it gently.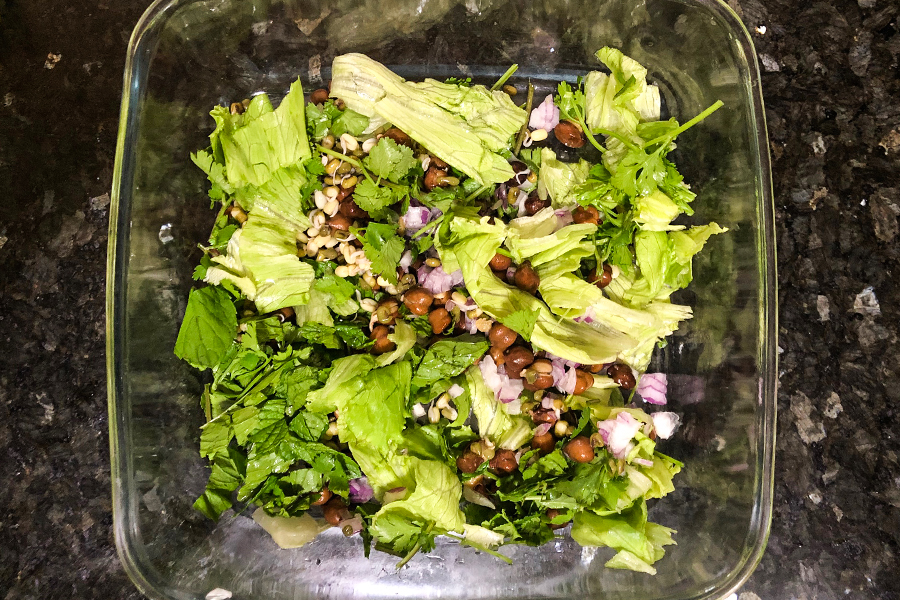 STEP 5
Add in the fruits, apples and oranges.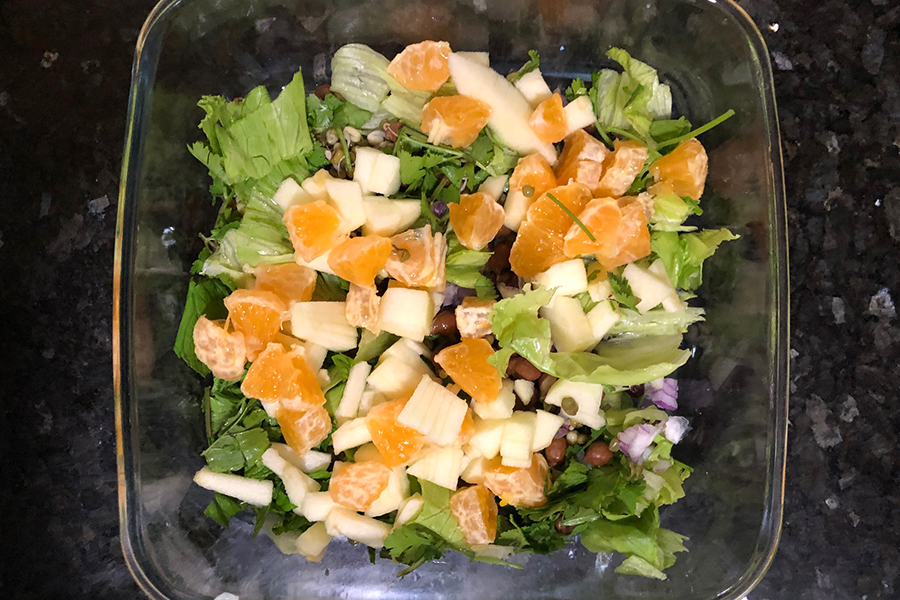 STEP 6
Squeeze in the juice of one lemon and add salt and pepper to taste.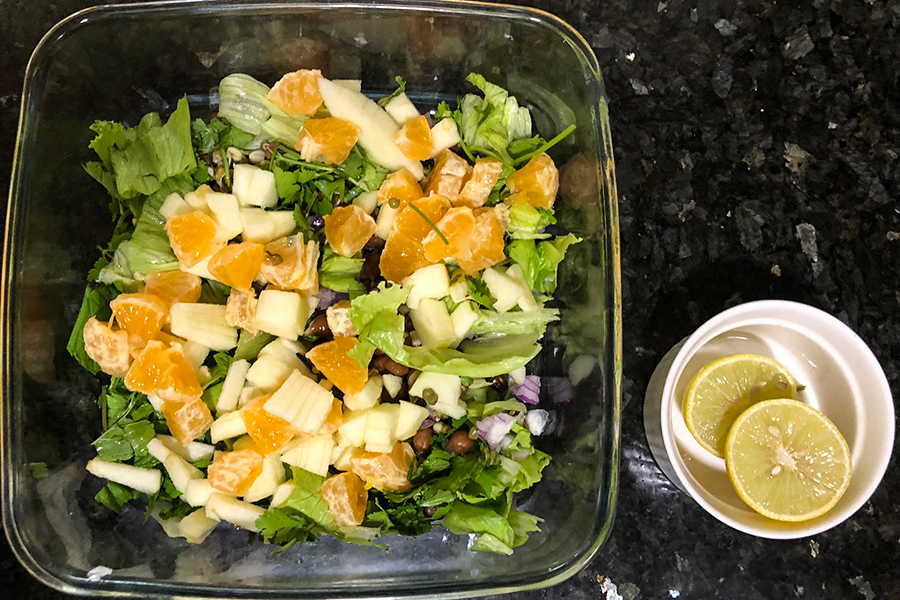 STEP 7
Toss it all together nicely and serve in small bowls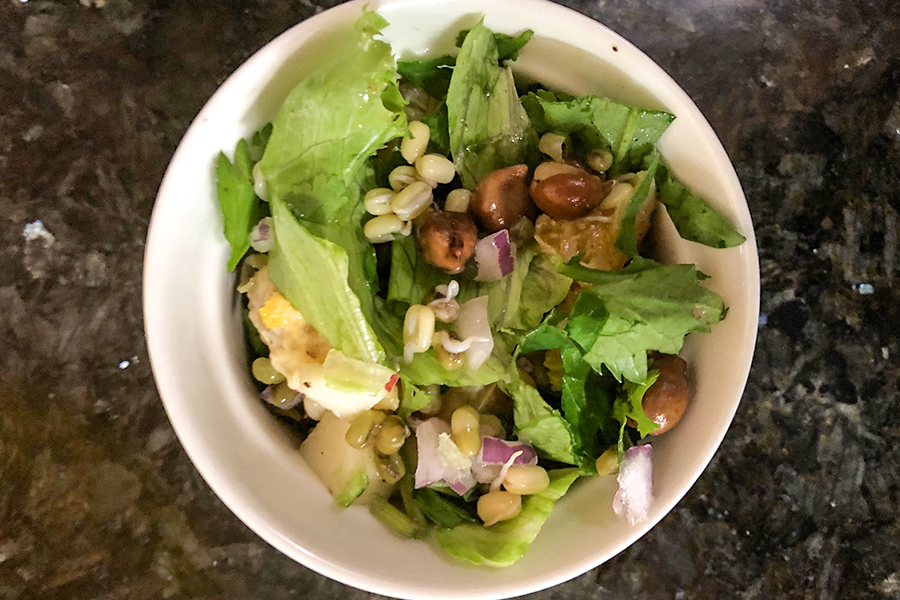 STEP 8
Top up with a small spoon of your favourite crunchy namkeen and Enjoy!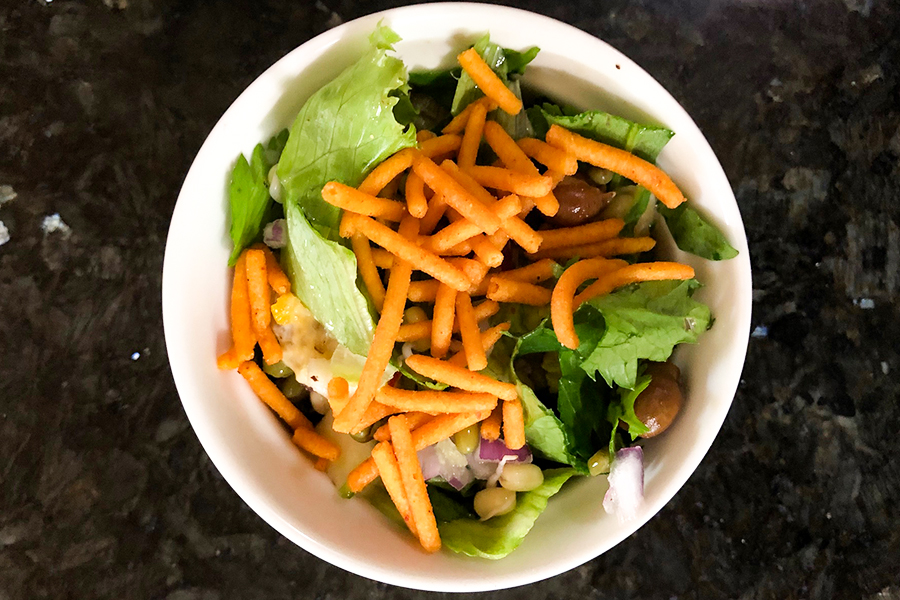 Also read: Food for diabetics