With rising numbers of diabetes cases in India, the subcontinent has become the diabetes capital of the world. More than 400 million people are affected by this chronic lifestyle disease. Diabetes management depends mainly on carbs consumption, which gets broken down into small glucose units. Since food for diabetics plays such an important role in managing diabetes, it is crucial to understand the carb intake for a diabetic patient. Low carb diets are considered to be standard treatments for better blood sugar control. Read on to learn about low-carb food for diabetes.
How many carbs can a diabetic patient eat? Although there is no such decided quantity of carbs in the diet plan for diabetes. However, studies had found dramatic improvements in overall blood sugar control when carbs were restricted to 20-90 grams per day. 
A combination of starch, sugar, and fiber is what the carbs in plant foods are made up of. The starch and sugar combinations are responsible for raising blood sugar levels. On the other hand, the fiber found naturally in both soluble and insoluble foods does not break into glucose in the body and does not raise blood sugar levels.
In terms of calculations for diabetes-friendly food, you can subtract the fiber from the total carb content. It will leave you with net carb content in your diabetic diet plan. For instance, if we take a cup of cauliflower, it contains 5 grams of carbs, 3 out of which are fiber. Hence the total carb content remains 2 grams.
6 Low-Carb Food for Diabetes
1. Tilapia with Spicy Tomato-Pineapple Relish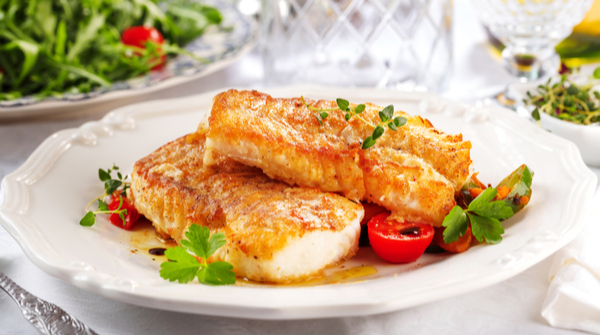 A combination of merely five ingredients, this flavourful dish is a sweet-spicy relish. Serve the Tilapia with enough amount of steamed or lightly sautéed asparagus, broccoli, or spinach.
2. Tandoori Halibut Kebabs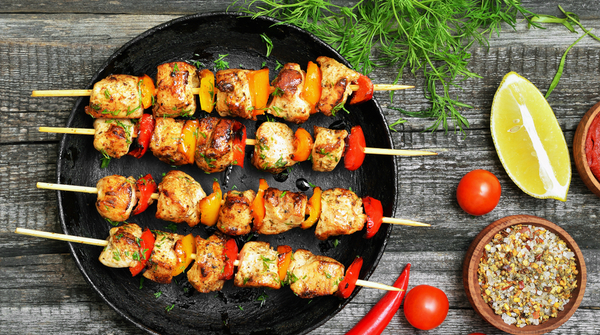 A mouth-watering delicacy to enjoy, this tandoori kebab is prepared by marinating it in a tangy yogurt sauce. Furthermore, the fish is threaded with colorful veggies like bell peppers, red onions, and grape tomatoes onto wooden skewers. 
3. Parm and Pepper Egg-White Salad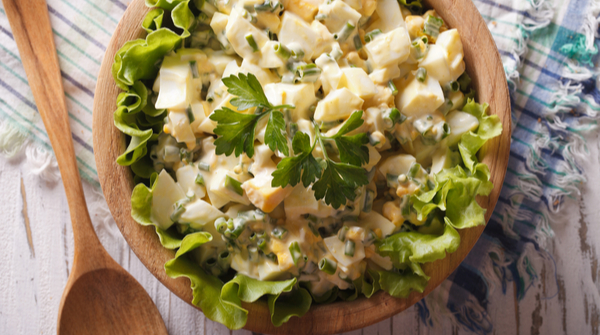 This is an egg salad with a twist that is flavored with grated parmesan cheese and plenty of ground black pepper. In order to keep the carb count to the minimum, a bed of crisp lettuce greens for the salad can really help.
4. Chicken and Vegetable Curry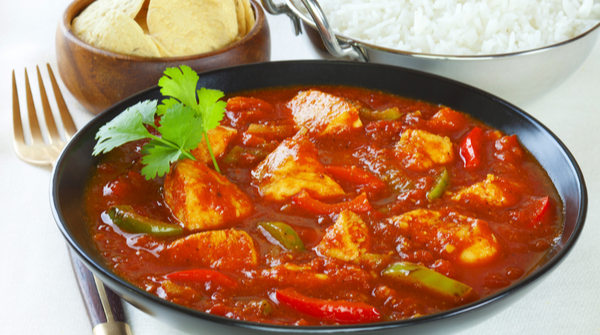 A full-fledged chicken curry that's easy to toss and enjoy for a weeknight supper, this one-pot stew is rich in lean proteins and high-quality carbs from chickpeas. Also, combining a variety of non-starchy vegetables keeps a good check on your blood sugar levels.
5. Chicken Lettuce Wraps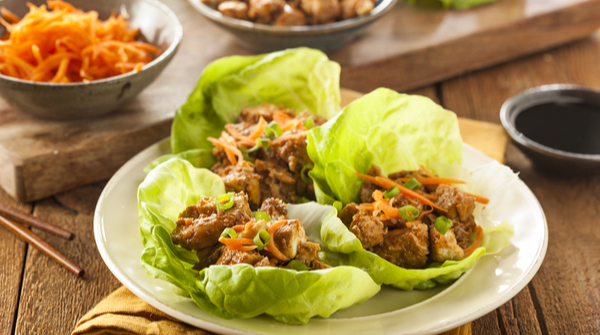 Popular items on restaurant menus, chicken lettuce always has been a favorite dish and healthier option for most of us. Ground chicken with colorful veggies seasoned with classic Asian flavors, this tasty mixture gets wrapped up in lettuce leaves, making it an ideal starch-free meal for people with diabetes.
Read More: Best Calcium-Rich Foods for Diabetics
All in all, along with these healthy foods that control diabetes, it is very important to keep your blood sugar levels under control. Get yourself a compact and easy-to-use glucometer to keep track of your numbers.
Download the BeatO App to stay happy and healthy.
We are sorry that this post was not useful for you!
Let us improve this post!
Tell us how we can improve this post?