Several studies have shown that targeted and regular physical activities result in multiple advantages that directly affect blood sugar levels. A dedicated, planned workout not only reduces the body mass but also infuses a sense of "feel-good" and improves mood and sleep quality. Over a period of time, exercise lowers haemoglobin A1C or HbA1c, a test that provides insight into the blood sugar levels spanning over the past three months. However, a word of caution here—rigorous and even moderate workouts can sometimes significantly drop the glucose level; therefore, having a sugar tester at home can make a big difference in achieving glycemic goals.
If you have type-2 diabetes or are pre-diabetic, exercise is one of the ways not just to lower your blood glucose levels but reverse diabetes in certain cases.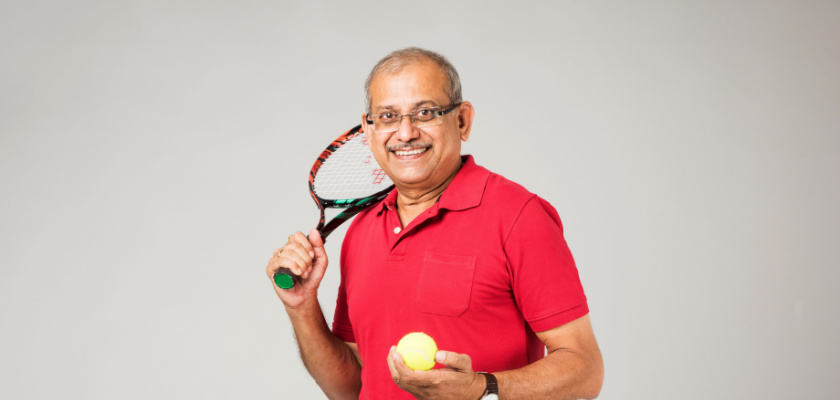 Introduction – The Importance of Exercise in Controlling Diabetes
Remember, controlling diabetes is not just about taking the right medicines at the right time or following a certain type of diet plan. It is also about exercise. Studies have shown that many people with diabetes aggressively seek alternative solutions, and the inclusion of physical activity as a part of their regime is welcomed with a smile. As mentioned above, regular workout improves A1C, a crucial indicator for long-term diabetes management programs.
So, how does physical activity reduce blood sugar levels? Medical professionals believe that voluntary bodily movements prompt the muscles to absorb more sugar, reducing its content in the bloodstream. Moreover, it also reduces stress and improves sleep quality, resulting in highly optimised metabolic activities. On the other hand, a sugar test machine also plays an important role in controlling diabetes.
However, as a person with diabetes, you simply cannot rush things. Picking up weights or stepping onto a treadmill can be dangerous, especially for people with diabetes who are 50 years and above. Follow the below-mentioned tips to start your diabetes management journey on a solid foothold.
Tip 1 – Consult Your Healthcare Expert Before Starting
At the very outset, you must consult your healthcare expert, who may suggest several tests, including ECG, blood pressure, and cholesterol. Apart from this, your doctor may also look into other medical markers such as organ condition, eyes, nervous system, etc. Based on these pointers, your medical advisor, along with the fitness specialist, will devise a complementing plan. Remember, you cannot choose exercises based on your whims and fancies. It can be counter-productive in the long run.
Tip 2 – Choose Activities You Enjoy
Just like children who enjoy certain games more than others, even adults tend to exhibit the same emotion. It, therefore, makes sense to opt for physical activities that are not a burden or something you despise. It can affect your long-term fitness program and your glycemic goals. Choose fun and group-based activities such as dancing, aerobics, or a combination of the two, such as Zumba, which interestingly involves cardio and dance routines. This form of physical activity affects large muscle groups, which results in a significant drop in blood sugar levels. Therefore, having a personal machine for sugar tests is vital.
Tip 3 – Incorporate Both Aerobic and Strength Training
Your doctor, in tandem with your trainer, will most probably design a program that includes aerobic and strength training. While the former typically keeps the body's large muscle groups busy with rhythmic and repetitive actions, the latter strengthens through weights, resistance bands, squats, planks, and medical balls. The idea is to create a fitness plan that includes the best of both worlds—an amalgamation of cardio, strength training, and a bit of stretching. If you are unhappy with the exercises or find it unsatisfying, you must talk to your healthcare provider. Remember, exercise shouldn't be a burden, a draining task, but rather something you look forward to every day. Group aerobics is one such fun-filled option.
Tip 4 – Monitor Blood Sugar Levels Before, During, and After Exercise
This is not just a tip but an important piece of advice. Even your doctor will strongly suggest that you check your glucose levels—before, during and after the exercises. This is even more important for people with diabetes who depend on insulin. It is a proven fact that workouts typically lower blood sugar levels and may continue to do so for hours. In such a scenario, taking insulin or diabetes medications can drastically disturb glucose levels, inducing temporary issues such as dizziness, lack of focus, fatigue, etc. Insulin resistance also improves when you are on a fitness regime; therefore, initiating regular tests with a trusted sugar testing machine is a good idea.
Tip 5 – Stay Hydrated and Fuel Your Body Appropriately
Yet another marker which is directly affected by physical activity is sweating and its impact on blood glucose levels. Dehydration can be counterproductive. Reduction in water content in the body will invariably increase sugar levels. Even if you have not subscribed to any fitness program, drinking water / keeping your body hydrated all the time not only reduces sugar levels but also lowers the risk of developing diabetes. Water is like a fuel for the human body. It affects not just the diabetic value but a host of medical parameters, especially in summer.
Tip 6 – Listen to Your Body and Adjust Your Routine
Some of the associated illnesses synonymous with diabetes include –
Pathology of the peripheral nerves
Peripheral arterial disease
Moreover, exercising and regular intake of diabetes medicines can lead to hypoglycemia, a term synonymous with low blood sugar levels.
It is, therefore, important to listen to your body. Make sure you are geared correctly for the fitness routines. Are you wearing the right type of shoes? Have you protected yourself from cuts and bruises, which can take a painfully long time to heal if it does occur? Avoid fitness options and ambience, which are detrimental to your overall health. The idea is to enroll in a program that is safe, doesn't aggravate associated medical issues, and offers relief from diabetes along an extended timeline.
Tip 7 – Create a Consistent Exercise Schedule
Most people with diabetes have this notion that they can pick up a fitness plan from an unverified and medically unproved resource hub and then adopt the same. This is simply a recipe for disaster. Every person with diabetes has different levels of endurance and physical and mental markers. Only a medical professional and fitness specialist can design the most optimised plan for you. However, one of the thumb rules is—75 minutes of robust exercise (15 minutes per day), such as aerobics and a sprinkle of stretching/strengthening workouts five times a week. Remember, you need to push yourself slowly. Once you are comfortable with this routine, the next step is to set the time and schedule. You must also tweak your timings and medicines based on the new blood sugar readings. Make sure you add a sugar test machine to your fitness kit.
Read More: Glucometer Strips: Empowering Diabetes Management with Precise Blood Sugar Monitoring

Conclusion
Apart from medications and diet, exercise is yet another way to control diabetes effectively. Physical activities also provide other benefits such as improved cardiovascular health, insulin resistance, bone density, and some lifestyle gains such as sound sleep, freedom from stress, and mood utopia. Some of the most common exercises recommended by professional health experts include aerobics, yoga, dance, and strengthening routines such as squats, push-ups, and resistance-band usage.
We are sorry that this post was not useful for you!
Let us improve this post!
Tell us how we can improve this post?