Diabetes is a condition where the pancreas fails to produce enough insulin. In other words, it is also a chronic disease where the body is unable to utilise the insulin efficiently and thereby maintain an optimised blood sugar level. Diabetes is typically categorised as type-1, type-2, and gestational. People with diabetes, especially pre-diabetic, visit pathology/lab for related tests while an increasing number of affected folks use a glucometer, a portable device that is easy to use and offers fairly accurate results.
Before discussing how glucometers empower people with diabetes, let us first understand some frequently used terms and their meanings.
The Terminology
PWD – People with diabetes
BGM – Blood glucose meters
CGM – Continuous glucose monitoring
BGL – Blood glucose level
HCP – Healthcare professional
Understanding Diabetes Management
The enhanced sugar level in the blood is because of several metabolic disorders. Fortunately, it can be managed through medicines, insulin, and lifestyle changes. However, the one essential tool of diabetes management is a sugar testing machine. People with diabetes (PWD) need to measure their blood sugar levels regularly. It is an integral part of diabetes management and helps affected individuals optimise their BGL (blood glucose concentration). It is also an essential part of glycemic management, especially for those who choose to reverse or take control of this surge through lifestyle changes, exercise and not through medicines. No wonder, then, BGM is considered a cost-effective solution when it comes to managing BGL.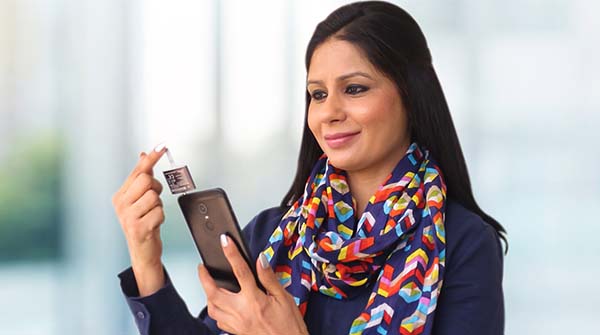 Glucometers – Your Personal Health Partner
Blood glucose devices delegate power, infuse confidence and prevent increased hypoglycemia risk when CGM is not possible or when PWD opt for lifestyle changes instead of drugs/insulin injection. Although glucose monitoring machines came into existence long ago, almost fifty years back, their popularity has spiked only in the past two decades. Tagged as a personal health partner, it has several synonyms, but the most popular is "Glucometer". This portable device provides a seamless way of taking charge of your diabetes.
Taking Charge of Your Health with Regular Testing
Although portable (including those for mobile phones) blood sugar monitoring devices and associated apps/software offer a great alternative to CGM, it still remains unexplored by a large group of PWD. One of the reasons is the resultant data that accumulates over dozens of tests. It creates a sense of confusion. Users typically get overwhelmed by these readings, especially when it is managed through mobile phone/software.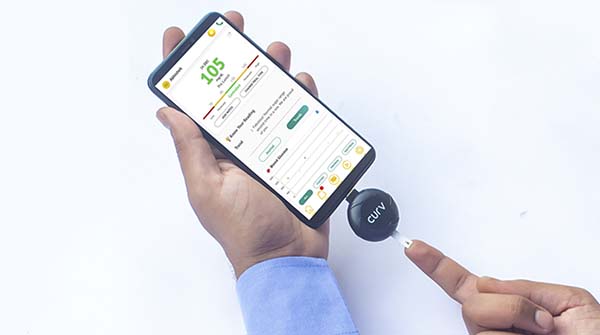 Accuracy and confidentiality are also some of the other areas where PWD tends to look at these new-gen devices with scepticism. However, the current generation of glucometer machines addresses these issues by connecting PWD with wellness, fitness, and diabetes management experts. The general consensus, however, remains positive. The number of people with diabetes using portable blood sugar measuring devices continues to rise every year. The device is transforming in terms of accuracy, reliability, and interpretation of readings, especially by HCP.
Empowering Self-Care and Better Outcomes
A sugar testing machine not just provides blood glucose levels but also offers crucial signals that, in turn, help PWD achieve their glycemic targets. These informative bits are crucial measurements. It invariably helps individuals, clinicians/fitness, and healthcare experts prepare or tweak the treatment process. So, what are these signals? Here are some of the data pointers provided by digital health apps/devices –
Food/s that spike glucose levels.
Specific physical activity that brings down the sugar level.
Insulin dose.
Nudges/reminders for insulin injection.
Triggering insulin pumps.
The future will only see further integration of data pointers and data analytic tools.
Staying Connected – Glucometer Support Systems
Today, BGM's are more like personalised healthcare guides than simple blood sugar measuring tools. It is a complete ecosystem that measures, stores data, retrieves for clinical analysis, and also offers ways to counter sugar spikes through diet, exercise, and lifestyle changes. It infuses a sense of being connected round-the-clock with a specialist. Glucometer price, vis-à-vis features are simply incomparable. In short, they are highly affordable. The new age devices help identify pain points in diabetes management through informative data and also offer the right guidance at the right time via Chabot and timely reminders. The latest BMGs share emergency alerts with family, friends, and doctors, drastically reducing emergency episodes.
Read More: How to Use a Glucometer to Monitor Your Sugar Levels at Home
Conclusion
According to Beato's in-house study on diabetics, it was found that there was a 51.9% drop in hypoglycemia incidents after health coach counselling, a 9.45% reduction in fasting sugar levels within just 45 days, and a 15% fall in overall glucose levels within 3 months through diabetes management via blood sugar measuring device.

Interestingly, Beato not only offers portable/continuous glucose monitoring machines but is also a popular name when it comes to innovative smartphone glucometers and connected monitoring devices. Get one today to track your BGL and get real-time blood sugar guidance from their top doctors, certified health coaches, and nutrition analysts.
---
Disclaimer :
It is crucial to monitor your blood sugar levels using a smartphone-connected glucometer on a regular basis. If you feel doubtful about whether or not you should consume a particular item, you should do a quick sugar check before and after you consume it.
Being a person with diabetes, you can enjoy your favourite treats by making sure that you keep the portion size in check. Overindulging can lead to a spike in your sugar levels. It's important to discuss with your physician how a food item can affect your blood glucose levels. If you have any doubts about what you can include as a part of your diabetes diet, you should always speak to your doctor or health coach.
Get the best health advice with BeatO!
We are sorry that this post was not useful for you!
Let us improve this post!
Tell us how we can improve this post?