Diabetes is a challenging disease as it remains silent in the early stage. Moreover, it is debilitating because it affects several organs, blood vessels, nerves, and other parts of the body—from the head ( eyes ) to the toes ( Colour change, soreness, ulcers, etc. ). If proper care and timely intervention are not initiated, it can lead to potentially serious repercussions: typically increased risk of high blood pressure, heart ailments, and narrowing of blood vessels. This is especially true for type-2 diabetes. Doctors all over the world, therefore, recommend having a portable glucometer in every family. 
You need to understand that ignoring symptoms or avoiding check-ups can lead to severe medical conditions. The long-term effects of diabetes can be disastrous. Below are some steps you can initiate to prevent or reduce its long-term risks.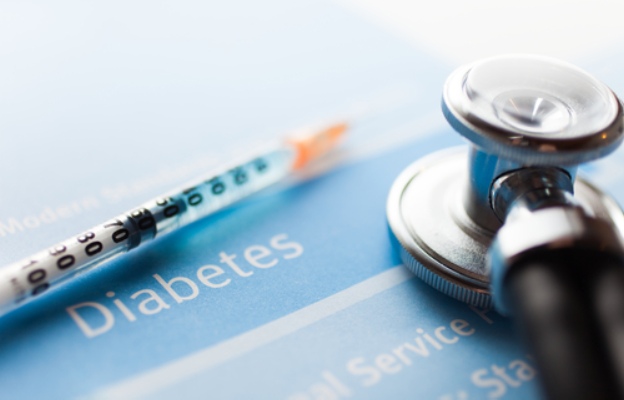 Early Detection and Diagnosis – Catching Diabetes-Related Complications
The early bird catches the worm. This proverb complements diabetes very well. At the very outset, make sure you address the warning signs of diabetes. A simple A1C test offers a blood glucose level, which forms a benchmark for subsequent examinations. Of course, this test needs to be conducted two or more times to know if your body is efficiently keeping the sugar level in your body within the stipulated range. Your primary care doctor will also advise other tests. This may include tests for cholesterol and regular check-ups of eyes, dental condition, and blood pressure.
Your A1C reading can reveal your exact diabetes status –
Normal A1C Reading / Level – <= 5.7%
Pre-diabetes – == 5.7% to 6.4%
Diabetic – > 6.5%
Personalized Diabetes Management – Tailoring Care to Individual Needs
Diabetes can be easily managed through discipline and dedication, while a handy machine for sugar tests can go a long way in supporting this goal. At the very outset, you need to consult your primary healthcare professional. Depending on the intensity and the type of diabetes, your doctor will plan a suitable strategy. This will include consultations with other medical professionals such as heart specialists, ophthalmologists, dieticians, and even dentists. Your primary caretaker will also inform you about your upcoming tests and check-ups. This is your first line of defence, followed by medicines, diet, and regular exercise. Remember, this is a personalised plan created specially for you.
Monitoring Health Progress – Tracking Diabetes Management Success
Monitoring and tracking your diabetic status is of paramount importance. Talk to your primary caretaker regularly. You need to adhere to the recommended medicines, for those seeking to address/reverse through diet/exercise combinations need to keep track of their readings even more frequently. In case your diabetes spirals out of control or continues to progress in the wrong direction, your doctor will most probably change/increase the dosage. Visiting your primary healthcare professional and secondary specialists can be quite frustrating and time-consuming. Moreover, buying medicines and testing sugar levels at home can infuse a sense of despondency. A better option would be to set up everything online. One of the leading internet-based medical start-ups, BeatO offers personalised, comprehensive diabetes care programs. Enrolling can help you manage diabetes in a hassle-free manner, along with a nonstop supply of diabetic test strips.
Educational Support and Empowerment – Learning About Diabetes Management
Although visiting your primary doctor is necessary, some other strategies for managing your diabetes can be addressed through online educational support and empowerment. BeatO is one of the few integrated online solutions providers that connect you with renowned doctors for consultations and offer 360-degree Virtual Medical Care. This includes video and text chat with nutritionists, dieticians, diabetes educators, medical coaches, and access to online prescription drugs/medicines. BeatO's program also supports related ailments such as BP, cholesterol, and diabetes, typically caused by insulin resistance. And all this is completely free if you enroll in their program. Get access to dozens of exclusive recipes from the BeatO Food Lab, which can be made from local ingredients and specially developed for Indian taste and budget.
Preventing Diabetes-Related Complications – Reducing Long-Term Risks
Reducing long-term risks is simple. It can be summed up in two words: discipline and dedication. Following strict medical, diet, and lifestyle instructions and initiating workouts/yoga exercises can prevent future / long-term complications such as cardiovascular diseases, kidney issues, and nerve damage. The idea is to monitor your blood sugar levels regularly with a handy glucometer. This needs to be followed up with a visit to your local lab for regular diabetes tests such as A1C. Following the above strategies can delay/prevent future risks and improve your overall health. However, you need to give up smoking, alcohol, and fatty foods. This will reduce associated risks further.
Read More: How Has Advancement In Technology Impacted Diabetes Care?
Conclusion
You don't need the best glucometer or expensive hospitals and medical plans. What you need is the will to tackle diabetes thoughtfully and intelligently. Remember, if left untreated, diabetes can lead to complications later. It can also result in depression and anxiety. Although the reasons are still unclear, medical scientists believe that folks with diabetes are at a greater risk of developing a sense of hopelessness and cognitive illnesses such as Alzheimer's and Dementia ( vascular ).
We are sorry that this post was not useful for you!
Let us improve this post!
Tell us how we can improve this post?