Valentine's day is an occasion for you to pamper your loved one. You want to visit your favorite places, reminisce about your time together and also give them the perfect gift. You can feel a little skeptical about giving your partner sweet treats when they are diabetic.
Diabetes does not take away your opportunity to express your love towards your partner. It is common to have reservations about giving your partner sweet treats such as chocolate, candies, cakes, etc. You have to keep their diabetic condition in mind. Here are some ways in which you can pamper your diabetic partner and have a memorable Valentine's Day-
A Low-Carb Valentine's Day Dinner Date
Having diabetes does not mean that you have to give up on your favorite meals. It only means that you have to prepare them in a healthier manner. Ditch those high-calorie and sugary treats and opt for a high-fiber and low-carb meal instead. On this valentine's day, you can prepare a healthy meal with your partner such as broccoli soup, millet noodles, etc. You can even have a diabetes-friendly dessert by making use of diabetes-friendly ingredients.
BeatO Nutritionist and Diabetes Care Coach Shikha Walia says "The secret to eating desserts while being a diabetic is using diabetes-friendly ingredients and eating everything in moderation. The ingredients that you use should have a low glycemic index and you should substitute sugar with plant based sweeteners like Stevia."
Read more: Healthy Cooking Techniques for Diabetics
Going for a Walk
One of the most important aspects of diabetes management is to stay active and maintain a healthy body weight. Going for a long walk to visit your favorite places will also help you in staying healthy and keeping your sugar levels under control. You can choose from a variety of places like museums, your favorite eating joints, etc.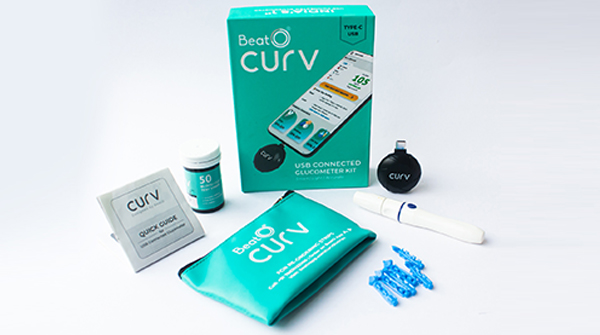 Best Valentine's Day Gift For Your Partner
You would want your diabetic partner to manage his condition in the best possible manner. As you know, monitoring your sugar levels is the key to diabetes management; you can think of gifting them a smartphone-enabled glucometer. It is in sync with the latest technology and is also the perfect gifting option.
You can also gift the BeatO Care Program to your partner. It is a comprehensive diabetes care program that includes a smartphone glucometer, health coach support, doctor consultation, prescribed medicines, and more. It will give your partner the complete ecosystem for diabetes management.
Outdoor Activities
You can choose from a range of outdoor activities such as a picnic, tennis match, hiking, etc. For people who live around a hilly area, hiking could be a fun activity for valentine's day. You can feel the adrenaline rush, explore a new dimension and keep your sugar levels under control- all at the same time.
Diabetic-Friendly Valentine's Day Treats
Ditch those sugary treats and opt for diabetic-friendly gifting options. You can choose from a range of sugar-free chocolates, sugar-free chocolate cake, guilt-free snacks or even an aromatic and healthy range of herbal teas.
The above-listed options will make your diabetic partner feel cared for and motivated to manage his/ her diabetic condition. If you feel confused about whether or not you should include a particular activity or not, you should always consult with your health coach. They help in optimizing your diet and lifestyle according to your sugar level.
Get the best health coach advice with BeatO!
We are sorry that this post was not useful for you!
Let us improve this post!
Tell us how we can improve this post?