Poor glucose control can ruin your sexual health at a very young age. Dr. M.Natesh Prabhu (Director & Men's Health Consultant, Andregn Clinic, Trichy, Tamilnadu) shares how erectile dysfunction and diabetes are related, and what you can do to prevent it.
Erectile dysfunction, or the inability to obtain or maintain a hard adequate erection for intercourse, is frequent in diabetic men, particularly those with type 2 diabetes. Erectile dysfunction can result from nerve and blood vessel damage induced by inadequate long-term blood sugar control.
Connection Between Erectile Dysfunction and Diabetes
Men require healthy blood vessels, male hormones, nerves, and a desire to be sexually stimulated in order to obtain an erection. Diabetes has the potential to harm the blood vessels and neurons that control erections. As a result, even if you have normal levels of male hormones and the desire to have sex, you might find it difficult to achieve a firm erection.
Erectile dysfunction has also been linked to other diabetes-related diseases in men, such as high blood pressure and heart disease.
Having erectile dysfunction can be quite difficult. It might affect your relationship as well. Many men are reluctant about discussing erectile dysfunction with their doctors. However, don't let shyness prevent you from seeking help.
Take steps to deal with erectile dysfunction – and reclaim your sexual life.
Erectile Dysfunction and Diabetes: Prevention
As Dr. M.Natesh Prabhu suggests:
Since diabetes can trigger sexual dysfunction, it's essential to keep your blood sugar under control. Monitor and maintain your glucose levels.
Eat fruits, vegetables, a high-fibre diet, and less sugar. Ensure to include food items that are low in glycemic index. Along with this, add antioxidant-rich food items to your diet.
Focus on yoga, exercise and physical activity. This can improve your insulin sensitivity, thereby increasing ‌diabetic control in your body. Physical activity also releases endorphins, hence leading to improved sexual mood. 
If you are on PDE5 inhibitors, avoid alcohol.
Strict diabetes control is very important.
Read More: Diabetes and Depression: Diagnosis and Treatment Options
Treatments Available for Men With Erectile Dysfunction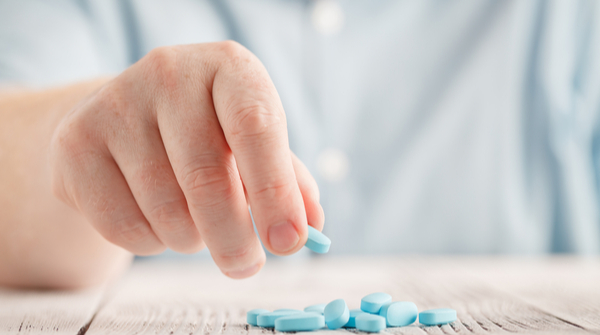 There are several erectile dysfunction therapies available. Consult your doctor to see if any of the following could be a good option for you:
Oral Medications
Oral pills available for erectile dysfunction can help in easing the blood flow to your penis. Thereby, making it easier to get an erection. You can consult your doctor and check if oral pills are safe for you.
Other Medications
Depending on your condition, your doctor might suggest you:
intracavernous injection therapy
venous constriction devices
vacuum erection
intraurethral therapy
penile prosthesis
sex therapy
Erectile dysfunction can be depressing, but you can consult your doctor and find a solution to your problem. Download the BeatO App and get in touch with diabetes and sexual health experts. 
Check out this live Facebook session with Dr. M.Natesh Prabh and send in your queries for free!
We are sorry that this post was not useful for you!
Let us improve this post!
Tell us how we can improve this post?