Donating blood is considered to be one of the most selfless ways of helping others. But for diabetics certain factors may affect eligibility for this cause. This does not mean all diabetics cannot donate blood; there are just a few requirements that need to be considered.
Eligibility depends on how well managed your condition is. The checklist includes:
If you are in good health
Sugar levels are in control
HbA1c levels are between 42- 47 mmol/mol.
Blood pressure is below 180/100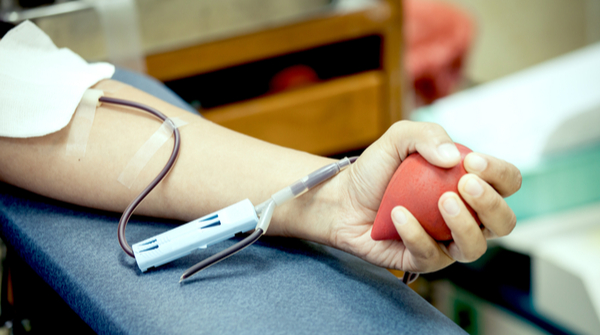 Apart from the above factors, you also need to ensure
You have a healthy heart
You have a detailed medication list that you use
You donate only once a year
If you have these requirements in place, you can donate blood.
Who Should Not Donate Blood
Persons who are dependent on insulin to control blood sugar levels are completely prohibited from donating blood. This is because such diabetics are prone to hypoglycemia.
Conditions that prohibit blood donation:
Hypoglycemia: Low sugar levels can be dangerous but can be avoided by eating a proper meal before donations (if allowed).
Read More: All You Need to Know About Hypoglycemia
Diabetics who suffer from ulcers are also prohibited as ulcers are caused due to heart conditions which can worsen post-donation. 
Patients who have had a pancreatic tissue transplant.
Diabetics suffering from kidney issues.
Diabetics with retinopathy issues.
As long as people maintain their blood sugar levels, they can donate blood. However, it is better to consult your doctor first. It is also advisable to invest in a glucometer which will help maintain and keep track of your blood sugar levels.
We are sorry that this post was not useful for you!
Let us improve this post!
Tell us how we can improve this post?