Looking for answers related to Covid-19 vaccine and how it affects you? Please find all your vaccine FAQs answered by Dr. Mudit Sabharwal, Head of Medical Affairs and Consultant Diabetologist at BeatO, and Dr. Minal Mohit, Consultant Endocrinologist at BeatO.
1. Is it safe for me to get the vaccine if blood clotting is hereditary in my family?
A bleeding disorder doesn't increase the risk of getting COVID-19 infection and therefore, having a bleeding disorder should not be a reason to avoid getting the vaccine. Following precautions such as infusing with a factor replacement product prior to or right after the vaccination and applying pressure for 10 minutes after the vaccination should be considered.
2. Can I get the vaccine if I have thyroid problems? 
As with other vaccination programs, there is no reason why someone with a thyroid disorder should not take the vaccine. People with thyroid conditions including autoimmune thyroid disease and thyroid cancer can receive the COVID vaccine subject to medical stability.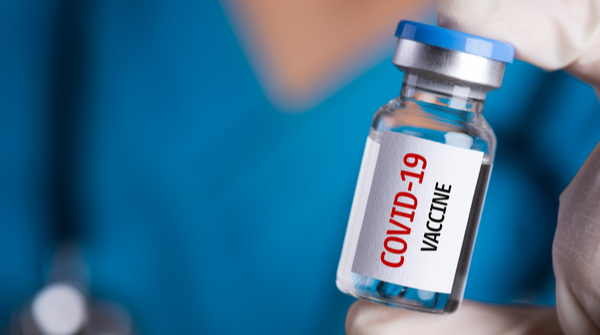 3. What to do if I get Covid after getting my first vaccine shot?
If you test positive for COVID-19 after receiving your first dose of the vaccine, you should reschedule your second dose of the COVID-19 vaccine for 4 to 6 weeks after your isolation period is completed.
4. Are there any medical conditions where one should not get vaccinated?
The COVID-19 vaccine is safe for the majority of people. However, there are certain groups who might need to take into account the following considerations when deciding:
People with serious allergies
Pregnant women or those who are breastfeeding
People who tested positive for COVID-19
People with underlying medical conditions
Children and adolescents
5. Is it ok for a pregnant woman to get the vaccine?
The initial vaccine trials did not include pregnant women. However, getting vaccinated while pregnant is a personal choice based on your risks and should be discussed with your providers and personal doctor.
Buy Now: BeatO Curv Glucometer with 50 Strips – USB Type-C
6. Can the vaccine have any side effects? Like dizziness or fever?
According to the latest CDC report, pain at the injection site is one of the most common side effects. After the first dose vaccine, over 70 percent of older people reported pain in their arms, and over 80 percent of younger people reported pain around the injection site. Other side effects include redness and swelling, which was seen in less than ten percent of people and some even reported fever and chills.
7. Can I donate blood plasma after getting my first shot of the vaccine? 
Regular plasma, often called "source plasma," can still be donated. However, people who have received even one shot of the COVID-19 vaccines are advised not to donate convalescent plasma, at least for a while. Convalescent plasma treatments allow doctors to take plasma from someone who has already contracted COVID-19 and transfer their antibodies to a patient who has been recently diagnosed with the virus.
8. Can I donate blood plasma after getting fully vaccinated? 
As mentioned above, people who have received one or both shots of the COVID-19 vaccine are advised to not donate convalescent plasma, at least for a while. However, donating regular source plasma is acceptable. 
9. Can I go for the vaccine if my family members are Covid-positive, but I am not?
Yes, it is advisable to take the vaccine if you have not tested positive and are eligible for getting it. However, your family members should wait for at least 4-6 weeks from the time their symptoms first appear.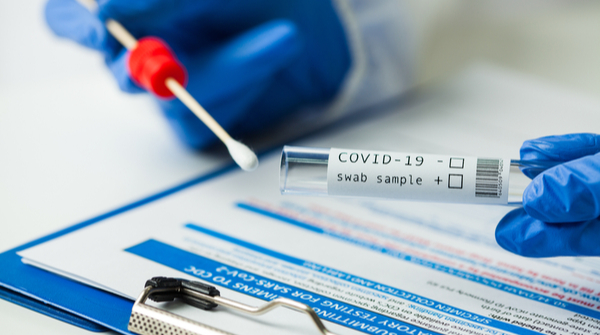 10. People say one should delay getting the vaccine if one gets COVID. What if I have COVID-19 but I am asymptomatic? Should I get a Covid test done before going for the vaccine?
A negative RT-PCR report is not necessary, but yes, you must delay your vaccination for at least 2 weeks if you have not received even one dose so far. People who know they are infected — symptomatic or asymptomatic — should postpone their first or second dose vaccine appointment until symptoms have disappeared and criteria have been met to leave isolation, according to the Centres for Disease Control and Prevention.
If you have COVID-19 symptoms, the CDC says you can leave in isolation in the following scenarios:
At least 10 days after your symptoms started
At least 24 hours after your fever goes away without the use of fever-reducing medications.
If you have never developed Coronavirus symptoms, you can leave isolation 10 days after the day you receive your positive test result.
11. Will my sugar go high on getting the vaccine?
The vaccine can cause symptoms of illness – that can lead to a spike in blood glucose levels. Hence, you must ensure to carefully monitor your blood sugar levels for 48 hours after receiving your vaccination.
12. Can I exercise after getting the vaccine?
There is no evidence that exercising right before or right after the vaccine would impact its effectiveness. The decision to exercise or not exercise completely should rest on how your body feels. If post vaccination, you don't feel energized enough to exercise, take a day off.
13. Can I take my medication for diabetes , BP etc. on the day I get the vaccine?
Yes, please make sure you take all medications prescribed regularly as before. Do not stop any medication unless advised by your doctor otherwise.
14. How long should I wait to get vaccinated if I have recently been infected with Covid?
For starters, if you are currently COVID-positive, you should not get the vaccine until you are fully recovered. Even if the infection was mild or asymptomatic, it is important to wait for at least 4 to 6 weeks from the day your symptoms first appeared.
15. Is it ok if I don't get the same vaccine as shot 1 and shot 2?
No, both doses have to be of the same vaccine.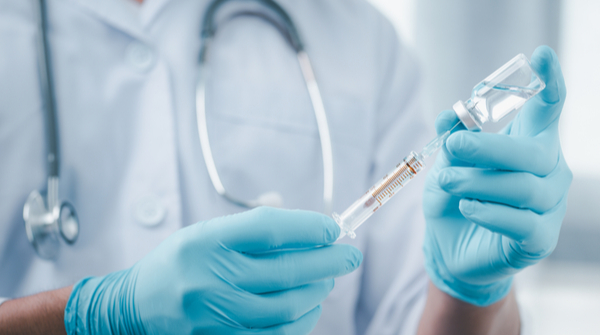 16. How long am I safe from Covid after getting vaccinated? What do we do after that?
Covid-19 vaccines are fully effective. However, according to the CDC, a small percentage of people who are fully vaccinated can get the infection if exposed to the virus. Research data suggests the effect of Pfizer and moderna vaccines to last for at least 6 months, but still there's not enough data to prove that for all Covid-19 vaccines. Moreover, the primary objective of getting your vaccine is to save your life or stop you from becoming seriously ill from COVID-19.Therefore, it is highly recommended to follow rules of wearing masks, maintaining good hand hygiene and maintaining social distance whenever you move out of your house.
Read More: Omicron Variant: How to Keep Yourself Safe from Covid-19?
17. If I already have Covid-19 antibodies, do I still need vaccination?
As per the CDC (Centre for Disease Control) if you have had COVID-19 and now you have recovered, you must be having some natural protection against the virus. But it is still unclear how long that immunity lasts, so you should get vaccinated. However, they suggest a waiting period of 90 days from the day you test positive for COVID-19 disease if you haven't received any shots yet.
Download the BeatO App for more such expert guidance.
We are sorry that this post was not useful for you!
Let us improve this post!
Tell us how we can improve this post?