For a person with diabetes, it is very important to be watchful of what they eat. The daily consumption of whole grains helps keep your sugar levels in control. One such whole grain is ragi (finger millets). It is rich in essential nutrients and fiber and can delay the absorption of glucose in the blood. Try this amazing ragi soup recipe to satiate your evening hunger pangs.
With such high content of fiber, can ragi be eaten every day? While it is easier for the youth to digest ragi every day. However, middle-aged and old people should eat only measured servings of ragi.  
Ragi Soup Recipe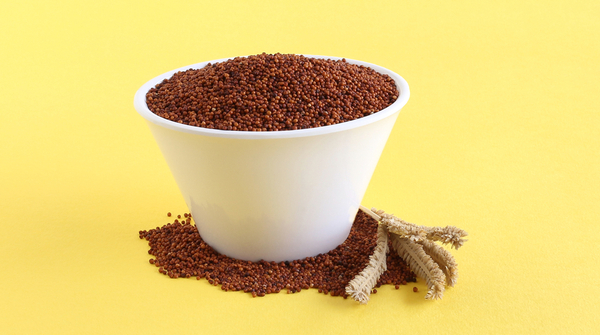 Ingredients 
Ragi powder – one cup
Salt – as per taste
Fried cumin seeds – half tsp
Water – two cups
Onions – a small one
Method:
Firstly, boil two cups of water in a large bowl.
When it comes to boiling, add salt as per your taste.
Then pour ragi powder slowly without leaving any lumps. 
Leave the mix to cook for the next four to five minutes. 
Add fried cumin seeds and onions to it before switching off the stove.
Serve your warm and delicious ragi soup with mango or lemon pickle.
If you are looking for a wholesome recipe for weight loss, ragi soup should be a part of your eating habits.  
Read More: Ragi Bites Recipe for People With Diabetes
Holistic living for a person with diabetes is not just limited to healthy eating. It is equally important to keep a glucometer handy to keep track of your blood sugar levels.  
To try more such delicious and healthy recipes, download the BeatO App.
We are sorry that this post was not useful for you!
Let us improve this post!
Tell us how we can improve this post?