People of diverse geographic, ethnic, and racial backgrounds can develop diabetes mellitus, a dangerous metabolic disease with an increasing prevalence worldwide. Diabetes is an illness that can have an impact on the entire body and result in several symptoms.
People do not view this as a major issue because, in contrast to many other diseases, the effects of hyperglycemia take time to appear. People are ignorant of the fact that damage can begin years before symptoms are visible. Uncontrolled, elevated blood sugar levels cause a variety of typical and unexpected symptoms.
Diabetes is most frequently characterised by increased thirst, frequent urination, and extreme exhaustion. However, some less typical symptoms (such as hazy vision, overeating, mood fluctuations, and more) could be mistaken for other illnesses.
10 Uncommon Symptoms of Diabetes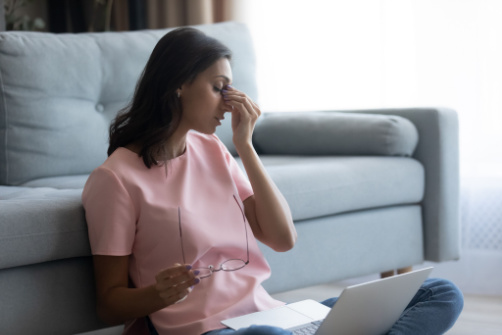 Vision Damage
A person's eyes can become damaged and their eyesight may be affected by high blood sugar levels. Blood sugar levels that are too high might weaken and swell the tiny blood vessels found in the eyes. Without therapy, blood sugar-related visual abnormalities can possibly result in blindness.
Get a diabetic neuropathy test to save yourself from future complications of diabetes.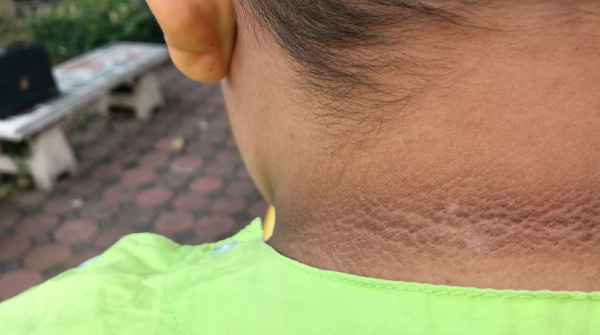 2. Skin Alterations
Diabetes has the ability to affect the skin among other body organs. Too high blood sugar levels can show up as skin problems. Diabetes can cause the skin to grow dark patches, especially in skin folds like the groin, armpit, and back of the neck. A skin disorder called acanthosis nigricans causes thicker, black skin patches. Dry skin can result from poor circulation combined with fluid loss (from frequent urination). Itchy skin is a result of dry skin.
Read More: Diabetes And Skin Problems | How Can Diabetes Impact Your Neck?
3. Infections of the Urinary Tract
For three primary reasons, people with uncontrolled high blood sugar levels are more likely to develop urinary tract infections (UTIs).
Urine with high blood sugar levels is more likely to cause bacterial growth.
Blood sugar levels that are too high affect immune system performance.
Because nerves in and around the bladder are damaged by high blood sugar levels, urine may stay in the bladder longer, which makes it easier for germs to thrive and spread.
Read More: Diabetes and Women | Prevention and Care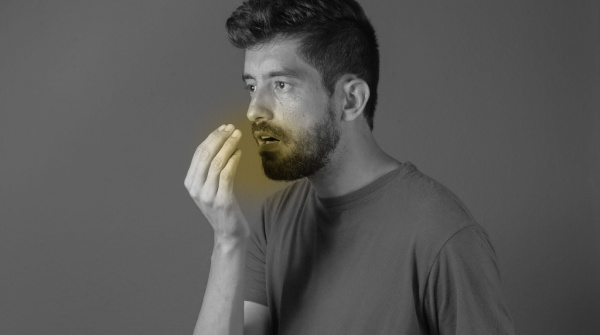 4. Breath that Smells like Fruit
Many individuals link bad breath to recently eating something or having poor dental hygiene. It might, however, also be a precursor to diabetes, more frequently type 1 than type 2. Fruity breath is frequently a symptom of diabetic ketoacidosis, which can be lethal if untreated.
Insufficient insulin prevents the body from converting blood sugar into glucose, which is used as fuel by the body. The process of ketosis occurs when the body begins to use fat as fuel because it lacks glucose. The body may start to poison as ketones are released into the blood.
5. Poor Wound Healing
Inflammations that heal slowly, poorly, or never at all can be caused by elevated blood sugar levels. White blood cells, which are vital to the immune system and can be negatively impacted by high blood sugar levels. The body's ability to heal wounds is compromised if they are unable to work properly.
6. Mood Change
Mood swings or irritation can result from high or low blood sugar. Additionally, symptoms of depression including lack of motivation and desire to stay in bed are mimicked by high blood sugar levels. Anxiety, unhappiness, and trouble making decisions can all result from the brain not getting enough glucose.
7. Persistent Infections
An increased risk of infections is another possible indicator of diabetes. This is due to the fact that having high blood sugar levels might compromise one's immune system, making infections more likely to spread fast.
Diabetes patients are more likely to get yeast infections and other fungal infections. This is because sugar encourages the growth of yeast, and those who have high blood sugar typically have higher levels of sugar in their perspiration, saliva, and urine.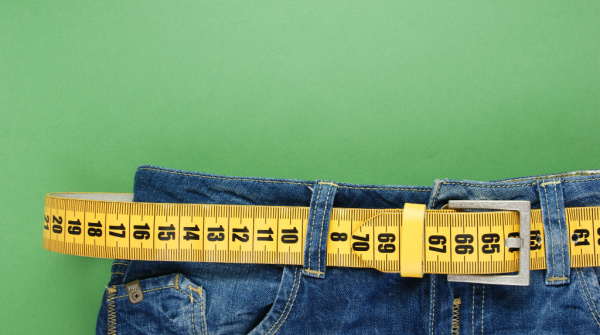 8. Unexpected Weight Loss
Children with untreated type 1 diabetes are more likely to experience sudden weight loss, especially if it also includes additional symptoms like bedwetting, increased appetite, and increased thirst. Patients with type 2 diabetes are less likely to lose weight because this condition typically worsens over time and is frequently associated with obesity or being overweight. However, rapid weight loss could indicate issues with blood sugar.
9. Severe Hunger
Your brain receives conflicting signals about the need for meals when your blood sugar isn't adequately controlled. A hormone called insulin removes sugar from the blood so that cells can use it as fuel.
When insulin is insufficient, the sugar is not converted to energy and remains in the blood. People with uncontrolled or untreated high blood sugar may experience an increase in hunger as a result.
10. Hand and Foot Tingling
Blood sugar levels that are too high can harm nerves, particularly those that are positioned farthest from the spinal cord, such as the ones on your feet. Numbness or tingling in the hands or feet is the typical first symptom of diabetic peripheral neuropathy. Muscle weakness, sharp or scorching pain, and sensory loss could develop if it is not addressed. Typically, at night, it gets worse.
Don't know if you have diabetes neuropathy? Take this test!
Conclusion
The ability to intervene at the stage of prediabetes would greatly help in preventing new instances of diabetes by increasing awareness of the signs and symptoms and encouraging routine screening, particularly in the presence of risk factors and warning indications of diabetes. It is clear that increasing physical activity and adopting a healthier diet will help avoid diabetes in prediabetic people.
The development of diabetes problems would also be significantly delayed by using such measures. In managing diabetes, patient empowerment is essential. Keep a check on your blood sugar levels.
Save yourself from unwanted complications of diabetes!
We are sorry that this post was not useful for you!
Let us improve this post!
Tell us how we can improve this post?