BeatO Unbeatables: Rajiv Shankar
"Mujhe lagta hai jaise meri life firse wapis aa gayi hai.
53 Years Old
Works in the Railway Department
Diagnosed with Type 2 Diabetes
Rajiv Shankar is 53 years old and lives in Bihar with his wife and two sons. He works with the Railway Department. He was diagnosed with Type 2 Diabetes in March 2021.
"I felt very scared when I got to know about my condition. My fasting reading came around 306 mg/dL.
Covid ki wajah se main kafi mental pressure me tha. Diabetes ka pata chalne pe main aur bhi zyada darr gaya. Mujhe laga ab yeh zindagi bhar mere sath rahega aur mujhe medicines ke sahare rehna hoga.."
Rajiv got to know about BeatO while scrolling through Facebook and he started his journey with BeatO on 15th May 2021.
"I went back to my hometown of Jodhpur to recoup. My family members were very supportive. I purchased BeatO's yearly subscription plan and started testing my sugar levels more regularly.
As it happened during covid, I felt that I might get infected if I went outside to seek treatment. BeatO helped me manage my condition from the comfort of my home. "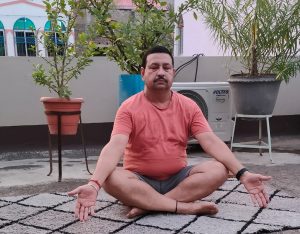 "I also made all the lifestyle changes as prescribed by my health coach. I cycle for 4 kms every day followed by a 4 km walk."
In just three months, his HbA1c levels came down from 8.4% to 6.3%. His fasting reading came down from 306 mg/dL to 129 mg/dL. He lost 7 kgs in just a span of three months and has also witnessed a drop in his cholesterol levels.
"BeatO is like a lifeline for diabetic patients."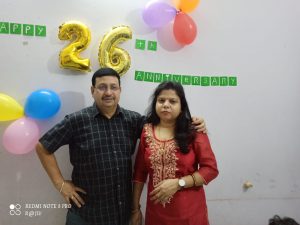 It is as if I never had diabetes. My stress levels are under control and I feel more energetic. I spend more time with my family now. Earlier, I felt tired all the time to socialise or do things that I love."
"My health coach is central to my improvement with BeatO. I have received four diet plans till now. My diet plan is personalised and it has increased my energy levels. I had faced digestion problems earlier because of a lack of a planned diet, but it has completely resolved now."
Rajiv is leading a much healthier and happier life now.
"BeatO is like a lifeline for diabetic patients."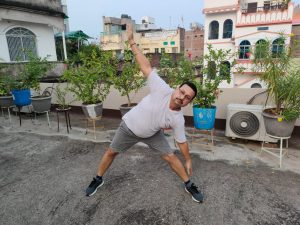 " If I had not opted for BeatO, I would have needed to increase my daily dose of diabetic medicines.
My favourite feature is definitely the glucometer. It helps me take my readings and I do not have to keep a track of my readings as it is automatically logged on the App. Even the diabetes-friendly products that are available in the shop section, helped me immensely. "
Rajiv likes listening to music and spending time with his family in his free time. He also likes to stay updated with the latest happenings around the world. He likes to remain involved with his family and likes to help his wife and children with their daily work/ chores.
Rajiv is an exceptional example to show that diabetes management is not dependent upon the age of a person. With the right determination and courage, you can get past every hurdle.
With the BeatO APP, BeatO continues to help people like Rajiv Shankar in overcoming their diabetic condition.
We are sorry that this post was not useful for you!
Let us improve this post!
Tell us how we can improve this post?