Nutrition, meal planning and exercise are the key pillars to a healthy lifestyle. As we all are aware of the fact that an inactive lifestyle reduces life expectancy and furthermore worsens existing chronic illnesses; a good combination of exercise and nutrition for diabetics can turn this around.
Likewise, during recent years, the relationship shared between physical activity and diabetes management has been assessed really closely. Consequently, through which, it has been well established that exercise and nutrition for diabetics produce a lot of health benefits for diabetic patients.
All About Exercise & Nutrition for Diabetics
Regular exercise and nutrition for diabetics have various benefits including:
Reduce insulin resistance
Help regulate blood glucose
Lower uric acid and triglycerides
Increase in the HDL/LDL cholesterol ratio
The basic principle of daily exercises is the intensity, duration and frequency of exercise in an appropriate environment. However, low-intensity and long-duration exercise programs are considered the most suitable for diabetic patients.
When we talk about the diet for diabetics, it is a widely accepted fact that healthy meals are the basis for the treatment of diabetes. Low carbs, moderate protein and high-fat diets along with exercise can be helpful for diabetics.
Similarly, it is of absolute necessity to understand how daily exercise and nutrition for diabetics can affect their blood sugar and insulin.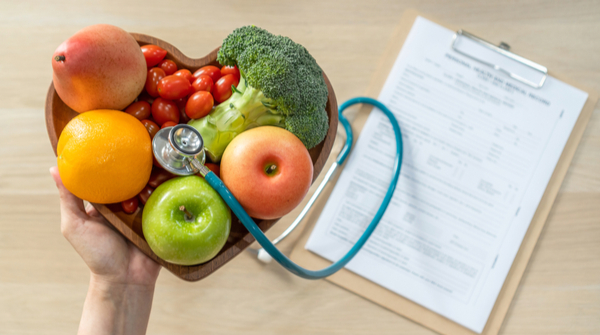 Healthy Meals & Balanced Nutrition: What is the Relationship?
Healthy eating is important for healthy living with or without diabetes. However, diabetics need to have proper knowledge about how foods affect their blood sugar levels. It's not only the type of food they eat, but also how much they eat and the combinations of food types they eat. Moreover, exercising regularly without following a properly balanced nutritious meal cannot help control diabetes and lose weight.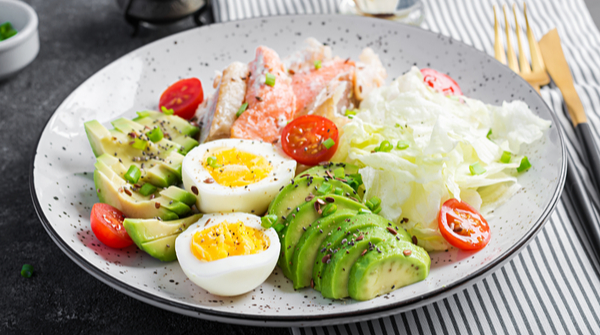 Importance of Nutrition & Balanced Meal
Without the right diet for diabetics, it is impossible to exercise effectively and control diabetes with food.
A good diet for a person with diabetes can only be possible when the nutritional value of every meal is measured.
Having a balanced nutritional diet can help a person with diabetes regulate the amount of saturated fat and sugar that they eat on a regular basis. This improves your overall health and optimises the impact of any exercise in a positive way.
Maintaining a daily food journal to keep track of the nutritional levels can help control diabetes with food.
Also Read: Keto Diet: All You Need to Know
Importance of Exercise & Fitness
Just like a person cannot lose weight and control diabetes without a proper and balanced nutritious meal, exercising daily is extremely essential.
The more weight a person with diabetes carries, the more insulin they may need.
Exercising daily can use up energy and lower blood sugar levels, reduce your cholesterol levels and blood pressure. This in turn lowers your risk for heart disease.
Thus, it's important to understand that exercise and nutrition for diabetics go hand in hand. Even the smallest of changes can make a big difference.
We are sorry that this post was not useful for you!
Let us improve this post!
Tell us how we can improve this post?