Diabetes is one of the most prevalent health conditions in India. It is a condition in which a person is not able to produce sufficient insulin or fails to make use of the insulin, that is already present in the body. Earlier, diabetes was thought to be a genetic condition, but nowadays, it is generally triggered because of an inactive lifestyle.
It causes spikes in blood glucose levels, which can further lead to heart-related diseases. Diabetes can be controlled by bringing a few changes in our lifestyle and diet. Read more to know how you can stay fit while eating starch-free rice.
BeatO's Diabetes Educator, Madhuparna Pramanick, shares, "cutting down rice from your meal is difficult as it's considered a staple food in many parts of India. Indulge yourself in healthier recipes made of rice like chicken brown rice, brown rice biryani, stir fry rice with extra veggies, etc. You need to remember just one tip: always eat in moderation!"
Why Are You Told to Avoid Rice
There are many who advise eliminating rice from a diabetic's diet. The reasons for cutting out rice from a diabetes diet are:
Rice carries a good amount of starch, which raises the blood sugar levels in our body.
Rice is not at all fibrous and thus doesn't help in the regulation of blood sugar levels.
Rice has a high GI which is not good for diabetes.
Rice contains carbohydrates that break down and get converted into sugar glucose. It becomes difficult for diabetics to utilize insulin, which further elevates blood sugar levels.
But does this mean that you, being a diabetic, cannot eat rice! No, you certainly can eat rice. However, you need to make sure that you eat these with dal and ghee to trim down the speedy rise in blood sugar levels.
Indulge without guilt – buy 3 packs of BeatO Masala Oats and get 1 free!
Tip: People with diabetes can eat white as well as brown rice, though brown rice is usually advised due to the presence of fiber in them.
Method to Cook Starch-free Rice:
It is advisable to eliminate the starch from rice and then supplement it with protein-rich foods. You can also call it starch-free rice for diabetics. Follow the method below to cook rice that is free from starch:
Take a big bowl and add rice to it. Wash the rice properly.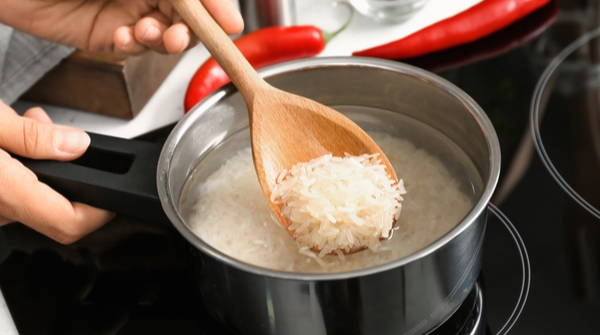 Fetch a pan and boil some water in it. The water you take must be three times the quantity of rice you are looking forward to cooking.
Now add washed rice to the boiling water. Cook on a medium flame for around 5-6 minutes.
When your rice begins to boil, you will find a lathered and thick creamy matter starting to float on the surface of the water. The matter we are talking about is starch.
Let the rice cook till you get a reduced quantity of water in the pan. You will find grains of rice floating on the water's surface.
Confirm whether the rice is cooked. If you find them soft and tender, it means they are cooked.
Now turn the flame off and remove the pan from the stove. Now draw off the excess water (starchy water) from the pan.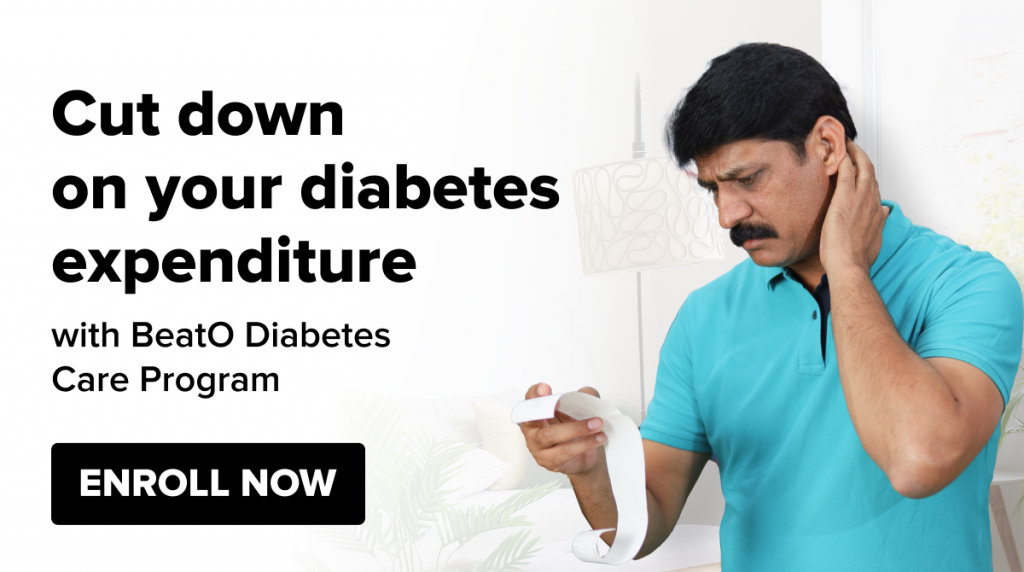 The starch-free rice is ready to be eaten. Serve them accompanied with vegetables, dal, or curries.
Buy: Abbott Freestyle Libre (1 Reader and 4 Sensor) Combo Pack
Enjoy eating rice (both white and brown rice). Make sure you are having it in moderation. Ensure to keep your blood sugar levels in control. STAY UNBEATABLE!
Check the recipe of Brown Rice Veg Biryani for diabetics.
Read and follow the the tips for how to cook starch-free rice if you have Diabetes?
We are sorry that this post was not useful for you!
Let us improve this post!
Tell us how we can improve this post?