Satay is a popular dish from South East Asia. Although, it is mainly made of meat and is served with a peanut dipping sauce. However, for the vegetarian satay, you can substitute meat for paneer. A super easy and healthy paneer satay is enough to zest your appetite. It is crispy, juicy, and full of flavors. Savor it as an evening snack to fulfill your cravings for something delicious. 
Besides, the addition of capsicum and mushroom contributes to a refreshing medley of colors, making it more appealing to the eyes and the taste buds. This tasty yet healthy paneer satay recipe will give you an amazing dose of protein and calcium. Moreover, the colorful bell peppers provide you with Vitamin A, Vitamin C, antioxidants, and folate. 
How to Make Paneer Satay
Total Cook Time: 55 mins
Ingredients
For The Hot and Sweet Dip
1 tsp cornflour
2 tbsp vinegar
1 tbsp sugar substitute
1 tsp dry red chili flakes (paprika)
salt to taste
For The Peanut Sauce
1 tsp oil
1/4 cup finely chopped onions
2 garlic (lehsun) cloves, finely chopped
2 tbsp peanuts, roasted and powdered
1 stalk lemongrass (hare chai ki patti)
2 tsp sugar substitute
2 tbsp coconut milk (nariyal ka doodh)
1 tsp chili powder
1/2 lemon
Salt to taste
1/2 tbsp lemon juice
Other Ingredients
1/2 cup low fat paneer (cottage cheese)
1/2 red capsicum 
2 tsp olive oil for cooking
1/2 yellow capsicum 
1 onion, cut into 50 mm. cubes
Method
For the hot and sweet dip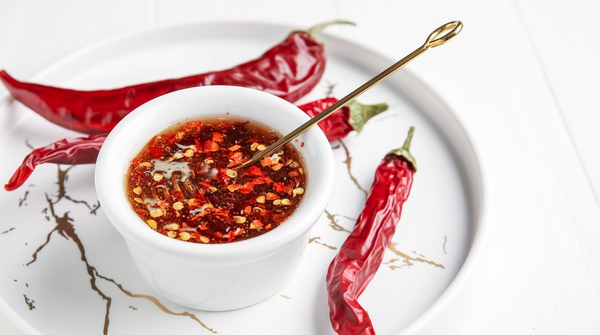 Combine the vinegar, sugar substitute, cornflour, and 1 cup of water together in a small non-stick pan, mix well and cook on a medium flame till the mixture becomes translucent while stirring continuously.
Furthermore, remove from the flame and keep aside to cool.
When cool, add the red chilli flakes and salt and mix well.
Allow standing for a while before using.
For the peanut sauce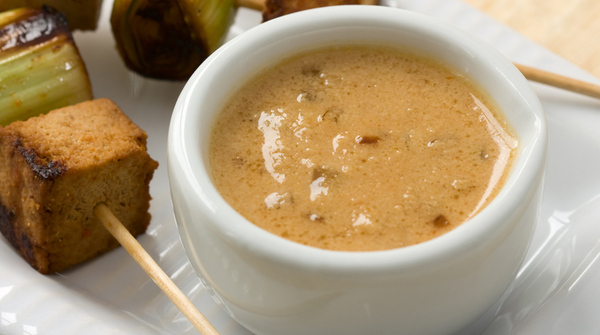 Heat the oil in a non-stick pan, add the onions and garlic and sauté on a medium flame till they turn translucent.
Add the peanut powder, sugar substitute, coconut milk, lemongrass, chili powder, lemon rind, and salt, mix well and simmer for 10 to 15 minutes, stirring once in between.
Remove from the flame, discard the lemongrass, add the lemon juice, and mix well. Keep aside to cool. 
How to proceed
Combine the paneer, red capsicum, yellow capsicum, and onions together in a bowl, add the peanut sauce, toss gently, and keep aside for 15 to 20 minutes.
On a skewer, arrange one piece each of paneer, red capsicum, yellow capsicum, and onion. You could also just put the capsicum around the dish. 
Repeat to make more.
Heat a non-stick pan and cook the satays on a medium flame using oil till all sides are golden brown in color.
Now your evening tea won't feel lonely. Garnish and serve this vegetarian version of the crunchy finger food.
Read More: Diabetes-friendly Snacks to Munch On!
Eating healthy is one of the significant factors to bring your sugar levels in control, but in order to check your improvement, keep a glucometer handy and check your sugar levels regularly.
Download the BeatO App to enjoy more such amazing dishes packed with health. 
We are sorry that this post was not useful for you!
Let us improve this post!
Tell us how we can improve this post?