Are you looking for healthy recipes for Iftar? Read this blog to find some easy and diabetes-friendly recipes that you can try this Ramadan.
Fasting is one of Islam's Five Pillars. People with diabetes can fast throughout the Holy Month of Ramadan if their diabetologists and/or endocrinologists provide sufficient consultation and supervision.
Fasting between sunrise (suhoor) and sunset (iftar) is mandatory for all Muslims throughout the month of Ramadan, except for those who are unwell, pregnant, travelling, elderly, or menstruating.
Suhoor, or pre-dawn breakfast, is typically served at 4:00 a.m., prior to the first prayer of the day, fajr. Once the sunset prayer (Maghrib) is completed—normally at about 6:50 p.m (subject to change) — the evening meal, iftar, can begin.
Ramadan for Diabetics: Fasting and Feasting
Muslims eat dates during suhoor and iftar because the Prophet Mohammad broke his fast with dates and a glass of water. Dates, a Middle Eastern staple, are high in nutrients, easy to digest, and offer sugar to the body after a long day of fasting.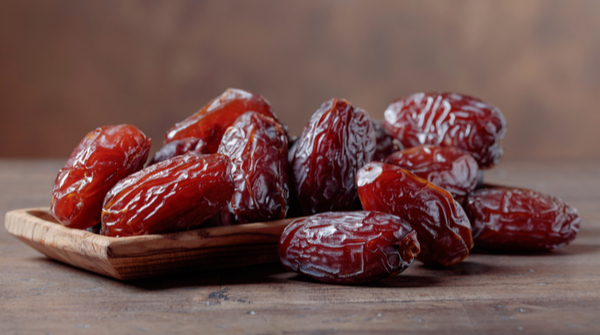 Is it Safe to Eat Dates If You Have Diabetes?
Dates are a fantastic source of nourishment due to their low glycemic index. They are high in fibre, antioxidants, and minerals like iron, magnesium, and potassium, so eating them in moderation can benefit diabetics in a variety of ways. However, it is advised to first consult your doctor/diabetes health coach before eating dates.
Delicious Healthy Recipes for Iftar
People with diabetes should focus on a diet that is balanced and contains unprocessed carbohydrates, proteins, and fats. Check out these recipes specially curated by the BeatO Food Lab.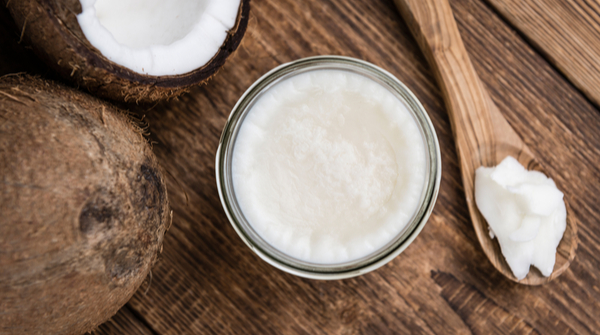 Spiced Fresh Coconut Sharbat
Ingredients
300 ml Fresh coconut water
60 gms Fresh Coconut Malai
1 tsp Cinnamon Powder
3 nos Nutmeg Powder
1 nos Cardamom Powder
4 tsp Stevia (If Required)
Method
Blend the coconut water and fresh coconut malai together into a smooth mixture
Make a mix masala of the spices
Chill the Coconut Mixture
Pour into a glass and sprinkle the masala on top.
Break Your Fast with this healthy summer cooler.
You can also add rose water and watermelon to this sharbat to create a different version.
Benefits: Coconut is not only delicious, but it is also high in nutrients and minerals that the body requires to keep blood sugar levels in check. It is rich in fiber, potassium, calcium, magnesium, sodium, and iron.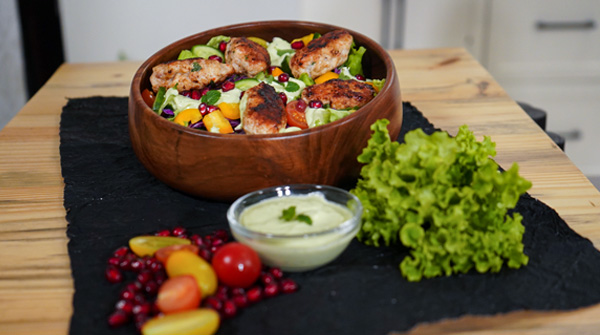 Chicken kebab salad
Ingredients:
For Chicken Kebab
250 gms chicken breast keema
1 tbsp ginger garlic paste
1 tsp garam masala
½ tsp red chilly powder
½ tsp cumin powder
Mint leaves
Salt
Oil
Dressing
½ avocado or vegetables like roasted bell peppers, broccoli, cauliflower or Mushroom
½ cup yoghurt (greek yoghurt)
2 cloves garlic
Lemon juice
Mint leaves
Salt
Extra virgin olive oil
Salad
Lettuce/Celery/Spinach (locally available options)
Cucumber
Yellow bell pepper
½ onion
Cherry tomatoes
Purple cabbage
Pomegranate seeds
Method:
Mix all chicken kebab ingredients and make kebabs
Shallow or air fry them and keep them aside.
Add avocado, yoghurt, garlic and mint to a mixer grinder. Blitz until smooth.
Add water to thin it a bit; add salt and lemon juice, and extra virgin olive.
Add kebabs over salad and serve.
Benefits: This high protein and high fibre salad makes a whole meal for the day providing 1/3rd of the nutritional requirement on a daily basis that's loaded with minerals, vitamins and good fats.
Recommended serving size:1 Salad Bowl (250-300g)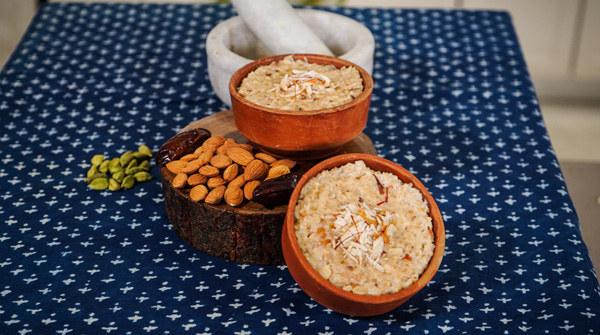 Date and Oatmeal Kheer with Coconut
Ingredients:
2 tbsp Dates
1 cup Oats (rolled oats)
2 cups Low Fat Coconut milk/Thick coconut milk/Almond milk
1 tsp Cardamom Pods powder
½ cup Water
20 gms Almonds for garnish
saffron
Method
Dry roast the oatmeal in a thick bottom pan
Add water and coconut milk, cardamom, saffron, almonds, cut and dates
Cook for 20-25 minutes, or until thickened
Allow to cool and serve cold, garnish with sliced almonds
Benefits: This is a vegan sugarless pudding. It is a highly nutritious dessert that people with diabetes can enjoy eating without any worries.
Recommended serving size: 1 small cup (75-80g).
South Asian Muslims also include fruits in their iftar. You can have these 10 Diabetes-friendly Fruits To Keep Your Blood Sugar In Control
How to Maintain Sugar Levels During Ramadan
Fasting for diabetic patients is an essential personal decision. However, it's crucial to ask your doctor before starting fasting. It is also important to monitor your blood glucose levels at regular intervals to track any unwanted sugar level fluctuations. Talk to your doctor to adjust your medicines for a smooth fasting experience. 
Blog Courtesy: Healthshots
We are sorry that this post was not useful for you!
Let us improve this post!
Tell us how we can improve this post?