Karela or Bitter gourd is a medicinal vegetable-fruit. It is known to be associated with blood sugar levels.
Bitter-gourd or Karela consists of nutritional values like vitamins, minerals, iron, zinc, potassium, calcium and phosphorous.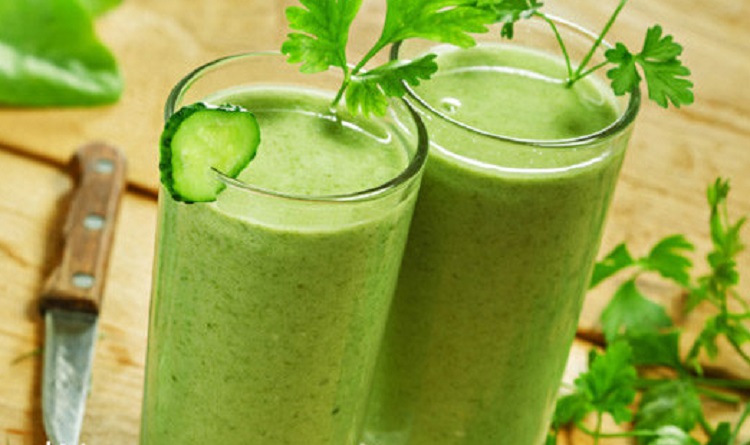 Karela also contains cancer fighting properties and is a great medicine for leukemia.
Karela is considered as one of the best remedies for diabetes. A small cup of karela juice can help raise insulin in the body.
Diabetics though does not have a permanent cure, but can keep the blood sugar levels in check and help control diabetes symptoms.
It is usually recommended for diabetics and as a medicine for respiratory diseases, liver problems, acne issues and kidney and bladder issues. The seeds of Karela consist of plant insulin known as polypeptide-P , which helps regulate blood sugar levels.
Buy Now: BeatO Smart Glucometer Kit along with pack of 50 strips & 50 lancets
Benefits of drinking Karela Juice:
It is nutritionally abundant. It has 2 major compounds- momordin and charatin which play a key role in reducing blood sugar levels and influence glucose metabolism in the body. Charatin keeps the blood sugar low and controls overall blood sugar levels.
The natural ingredients present in Karela increase the secretion of pancreatic insulin and reduce insulin resistance. Hence making it useful for Type 1 & Type 2 diabetes.
Bitter gourd or Karela also acts as a natural blood purifier and is rich in Iron which can help treat anaemia.
The antioxidants present in Karela help the body to fight various complications and help diffuse the effects of free radicals.
It is high in fibre and thus prevents constipation and cures stomach disorders. It also helps stimulate the gastric juices.
A glass of karela juice in the morning can help can help strengthen the immune system.
The beta-carotene present in Karela helps alleviate eye issues.
The anthelmintic compounds present in Karela are used to cure gastrointestinal diseases and kills parasitic worms in the intestines.
A word of caution: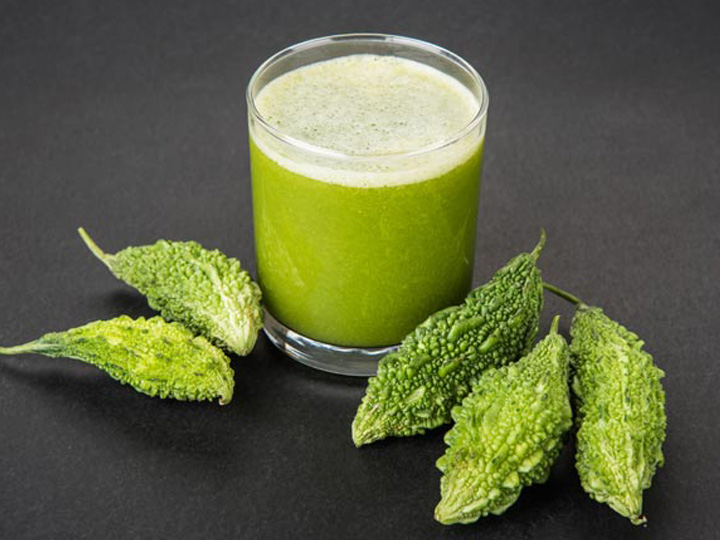 If you are planning to incorporate Karela Juice in your diet make sure you take limited consumption as too much of it can cause abdominal pain or even diarrhoea.
Consult your doctor or healthcare professional to check if it is safe or advisable for you to have Karela Juice in your diabetic diet.