Unbeatable Mr. Fulan Ahmed
51 y.o.
Ex-assistant manager in a relocation company
Recently retired during 2020 Lockdown
Has reduced his HbA1C from 11% plus to 6.4%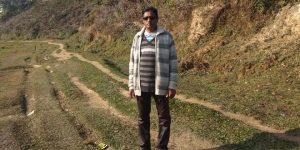 "One day I was craving for sweets. So I drove to the city and ate sweets worth Rs.200. As I walked out I saw Jalebi on sale! I couldn't control my mind & had a lot of Jalebi too! After this my head started to spin. I had to go see a doctor. The doctor took my sugar – it was 500 plus! He told me I had diabetes and gave me some medicines. I took them for a few days then left. I didn't know much about Diabetes back then."
Soon Mr. Ahmed realised diabetes runs in his family – two of his sisters & four of his uncles also had diabetes. So in 2016, Mr. Ahmed consulted doctors for diabetes again. This time more seriously.
"I found BeatO in 2018 or 19, via Facebook. I liked the glucometer – the price was good and the device looked small & nice, something I could carry while traveling too. I love that there's a report below my sugar reading on the BeatO App. It helps me know where I went wrong, and why my sugar jumped. Sometimes my colleagues also test their sugar using my glucometer, their devices don't have the 'Know Your Readings' feature."
Miss Madhuparna, one of BeatO educators, has been the biggest help for Mr. Ahmed. He jokingly admits he troubles her by calling for all his doubts.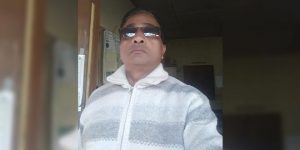 "Miss Madhuparna helped me A LOT. I used to feel too full and sick after meals. She motivated me to go for morning walks and take small meals with less or no rice. She suggested I eat fruits but avoid grapes and bananas. Soon my sugar started going down! I was so happy I started going for walks in the evenings too. Then she helped me reduce my joint pain by adding almonds and walnuts to my diet. My other problems like acidity and gas also vanished. Within a month my fasting sugar came down to 140 mg/dL & I lost 3 kgs. All this without taking any medicines. Only walking, eating fruits, doing exercises & monitoring with
BeatO glucometer
. Today morning my sugar reading was 112!"
Mr. Ahmed is blessed with a beautiful family life. His wife is in a government job. His son is 23 and working. And his daughter is studying B.Sc.
He loves to swim in ponds and watch films. And says Amir Khan and Raveena Tandon are his favourite film stars.
On asking what he likes about BeatO Mr. Ahmad says, "Merko bohot help mila hai, BeatO ne jaise naya janam de diya mujhe. I could have died otherwise."