Unbeatable Mr. Shafi Shaikh
38 y.o.
Works as an engineer
for a manufacturing company
Diagnosed with Type 1 diabetes in 2015
Has reduced his HbA1C levels from 8.3% to 7.8% in the last 3 months with BeatO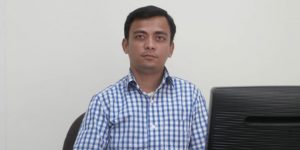 "I was working in the gulf, in 2015, when I had my first pancreatitis attack. At that time I had no idea what's going on. I felt weak and tired, and my weight dropped from 75kgs to 48kgs! The Doctor told me my pancreas have gone for a toss, their functioning was almost zero. He said it was due to my work-stress and improper diet."
Mr. Shaikh's Diabetes started as type 2 but turned into type 1 after a pancreatitis attack. He started getting treatment in the Gulf but soon moved back to India for better treatment. His Pancreatitis is fine now, but he is still under treatment.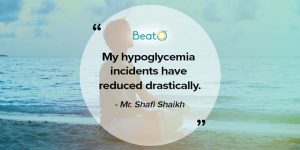 "Initially was I was sad because of the new restriction in my lifestyle. I was following doctors blindly and did everything they said. But then I started studying about Diabetes and how it can get better. I didn't know this could be reversed. Now I have gotten used to my restrictions and am working around keeping my blood sugar and HbA1C levels I control. I used to love eating rice, and now I don't eat rice at all. "
Mr. Shaikh is now working as an engineer for a manufacturing company in Mumbai. He says due to work from home he gets enough time to spend on himself. He started using BeatO during the lockdown only.
"I found BeatO via YouTube video. I liked the services – diabetes educator, nutritionists, reading logs… So I got to their website, made a call with them, and downloaded their app. Initially I was not a BeatO member, I only used the app to manually put in my readings and keep a log. Still, if anything went wrong with my sugar readings, someone from BeatO would contact me at once! And without taking any cost they would educate me about how to manage my health."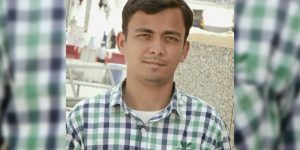 "Once I had very low sugar readings. It was 60, and I was feeling dizzy and weak. At that time BeatO educator Ruksar called me up and told me to have 2 spoons of sugar syrup. It gave me instant relief. I used to eat biscuits and dates before in such situations."
Now it's been 5 months since Mr. Shaikh has joined BeatO. He is on a monthly subscription plan with BeatO and has reduced his HbA1C levels from 8.3 to 7.8 in the last 3 months.
"BeatO has been very helpful for me. I am using the diet plan by the BeatO nutritionists. I like the reading logs – they are very helpful, they give me insights and tips also. Recently doctor Natesh Prabhu from BeatO taught me some stress-busting breathing exercises. The best thing he told me was to keep my sugar in control with exercise and diet, and not to depend much on medicines."
Mr. Shaikh's hypoglycaemia incidents have reduced drastically. He is working on doing yoga/exercise daily. He goes for a walk everyday. And he monitors his readings 3 to 4 times a day, everyday, using the BeatO glucometer.