Unbeatable Mr. Satish Chopra
65 y.o.
Writer, Director and Actor
Diagnosed with Type 2 diabetes in 2016
Has reduced his fasting sugar from 190 mg/dL to 120 mg/dL with BeatO.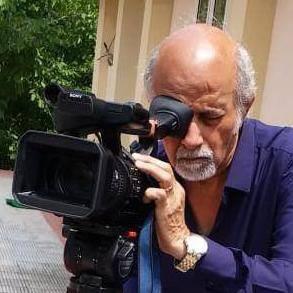 When you ask his age, Mr. Chopra laughs and says – "I'm 25 with 40 years of experience. Not 65." His positivity towards life is exemplary. He says, "Insaan ko khaasi-jukhaam bhi to hota hai. Diabetes bhi waise hi hai. Bas Manage karna anna chahiye."
Mr. Chopra recalls, "Until I was living in Shimla I had no idea what BP is, what sugar is. Only after I moved to Delhi did I start having these problems."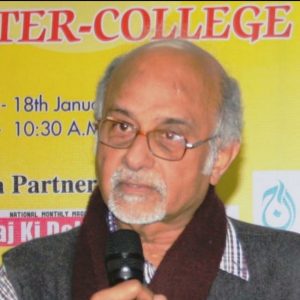 Once my BP had shot up and was not coming down – top numbers were 200+ and bottom were around 110! The doctors prescribed me medicines and asked me to eat simple-boiled food only. So I left drinking and only ate boiled vegetarian food for 28 days. I took my BP readings 3 times a day, everyday, but things did not getting better. I got fed up.
On the 29th day I told my cook that if I don't take her call the next day, she must come and check on me.
That evening I treated myself with my favourite chicken curry and a little drink – I was still scared but I wanted to enjoy that evening.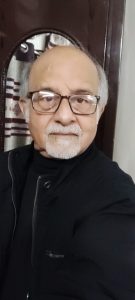 That night my BP came out to be 80 and 125 – I danced with happiness and wrote a poem! "
Mr. Chopra is not a fan of medicines and changing his lifestyle. He is very happy with BeatO's dietician, Miss Madhuparna, who has helped him get his sugar down from 190mg/dL to 120mg/dL without changing much in his routine. Mr. Chopra believes kitchen is the best pharmacy, and Miss Madhuparna has incorporated this thought perfectly while designing his diet plan.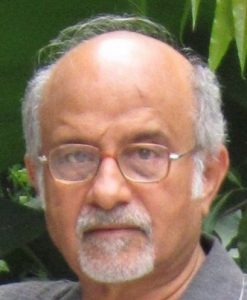 Mr. Chopra enjoys the benefits of BeatO's Diabetes Total plan and takes his fasting sugar readings every morning.
"I check twice a day, or at least once a day. Then I check randomly also. I talk to educators and nutritionist regularly. Thanks to BeatO ghar baithey baithey sugar testing, doctor consulting, dietician se baat, sab ho jaata hai."
"I love long drives. And am always waiting for an excuse to go for one. But no matter where I go I take this BeatO device with me."
Below is an excerpt from one of his poems – Waqt
"वक़्त के भी अजीब किस्से है,
किसी का कटता नही और,
किसी के पास होता नही,
ये दिखाई तो नही देता मगर,
बहुत कुछ दिखा देता है,
अपनापन तो हर कोई दिखाता है,
मगर असल मे अपना कौन है,
ये वक़्त ही बताता है,…"