Butter adds a little extra flavor to every meal or food item. It is enjoyed on top of breads, roasted veggies, pasta dishes etc. It is also used to add texture and volume to baked goods. While it is relished by everyone alike, it raises the question of whether it is suitable for people with diabetes.
Butter is also a type of saturated fat and therefore, you should keep a check on your daily intake, whether you have diabetes or not. Let us try to understand whether or not a person with diabetes can enjoy butter. If yes, what is the recommended portion size?
Diabetes And Butter – Is It Suitable?
Butter has a low glycemic index. Hence. It can be consumed by a diabetes patient in a moderate amount. You can have half a tablespoon of butter on an everyday basis. You can eat butter during lunchtime.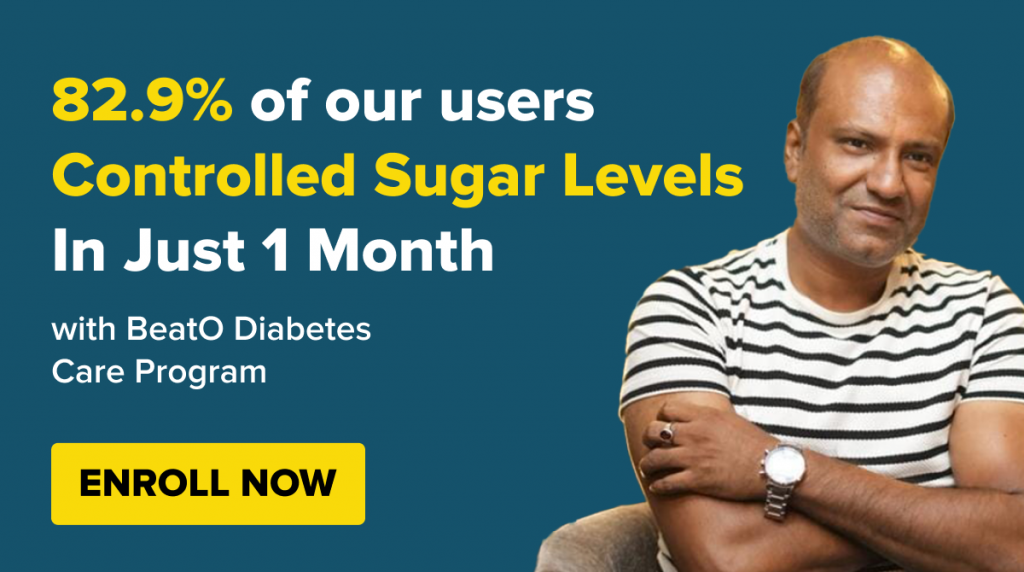 One tablespoon of unsalted butter contains-
Calories- 120 gm
Fats- 12 gm
Protein- 0.1 gm
Fiber- 0 gm
Vitamin A- 11%
Vitamin D- 8.5%
Vitamin E- 2%
Calcium- 2.5 mg
If you have any doubts about whether or not you should include butter in your diabetes diet, you should always speak to your doctor or health coach.
Advantages of Butter for People With Diabetes
If you have diabetes, you should eat butter because of the following benefits-
Natural or unsalted butter is a rich source of Vitamin A, D, E & K and calcium.
Butter helps in the functioning and maintenance of your bones.
It ensures the smooth functioning of your digestive system.
How Can A Person With Diabetes Consume Butter?
A person with diabetes can consume butter in the following ways-
You can eat butter at any time of the day. For breakfast, you can eat it as a spread, you can even add it to your meals during lunch or dinner.
You can add butter to your dals, vegetables, or soups as a condiment to enhance the flavor.
Try not to combine butter with other fatty foods.
What happens when you overeat butter being a person with diabetes?
If the butter is not consumed in a controlled/ prescribed manner, it can lead to the following risks-
It can increase the risk of heart diseases and also affect the overall well-being of people with diabetes.
Butter can increase the risk of obesity and lead to weight gain in people with diabetes.
If you have a high BMI and also have diabetes, you should avoid eating butter on a regular basis.
Read More- Can People With Diabetes Eat Paneer?
Other Health Benefits Of Butter
Butter entails the following health benefits-
Butter is a kind of fat that can be used to fulfill your daily fat requirement.
Butter is rich in Vitamins like A, D.E & K and can be used to maintain bone, teeth, and eye health.
Butter can also be good for fertility.
The number of carbs in butter is negligible. Therefore, they can be included in the diabetes diet of people who are aiming for weight loss.
If you want to control your diabetes, follow all the recommendations given by your health coach, and do not forget to monitor your sugar levels on a regular basis. Only when you know whether your sugar level is high, low, or controlled, will you be able to make the right changes to your diet and lifestyle.
Get the best health advice with BeatO.
Author – Sakshi Poptani
We are sorry that this post was not useful for you!
Let us improve this post!
Tell us how we can improve this post?