Diabetes and obesity are interlinked. India is supposedly the diabetes capital of the world. Of all the factors responsible for making it seem so extreme, 'obesity' is the primary cause.
Interestingly, our country is recognized to have lower overweight and obesity rates as compared to western counter parts. Worryingly, even lean Indian adults with a lower BMI are at equal risk to having diabetes as compared to being obese. Indians are genetically predisposed to the development of complications associated with diabetes at an early age of 20-40 years as compared with Caucasians (>50 years). Therefore, making screening of diabetes and monitoring a priority in Indian communities must regardless of age and socio economic background. BeatO team is successfully trying to fill the gap between increasing number of diabetes patients and quality management service with their dedicated efforts and goodwill.
Diabetes and obesity, diabesity is killing us quietly is not new to media. A lot of buzz has been created around weight as the common responsible factor in increasing cases of type 2 diabetes in Indian household. This is good! Only drawback is that several gimmicks and quack programs have mushroomed in the country claiming to help individuals lose weight and prevent or treat diabetes in a short span of time.
Self acclaimed wellness experts introduce fad diets to gain attention and make maximum profits in short duration. Keto diet is one such diet that is making the rounds in fitness and nutrition fraternity. It may be a good advice for children with epilepsy or individuals pursuing athletic endeavors.
BeatO nutrition team does not advocate Keto diet if you have diabetes (type 1 or type 2).
What is the Keto diet?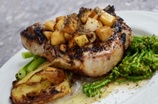 Diet that contains less than 20 grams of carbohydrate and contains primarily fat is keto diet. Cheese, ghee, coconut oil, avocados, all poultry, red meat and eggs is prescribed with the plan leaving no scope of eating grains or cereals.
One may see a good reduction in weight initially but there is no potential of eating a diet that includes carbohydrates, pulses and grains. Once you start doing that the weight bounces back with a vengeance.
If You Have Diabetes, We Do Not Recommend Keto diet for diabetes
Nutritionists and diabetes educators at BeatO work in conjunction to amplify your nutrition quotient and maintain a good BMI, if you have diabetes. Keto diet will not be promoted on the diabetes diet plan because:
It can immediately multiply risk of ketoacidosis which can be fatal.
It stresses the kidneys that may already be in delicate situation in chronic diabetes.
It taxes the liver for energy metabolism from fat which can cause more damage in diabetes.
The BeatO team advocates a well balanced diet approach in diabetes with appropriate about of high fiber carbohydrates, lean protein, vegetarian protein, antioxidants and seasonal foods.
At BeatO you will enjoy the best of Indian meals and yet maintain a good glycemic control if you have diabetes by consuming:
Chapattis enriched with methi daana (fenugreek seeds) or palak (spinach)
Whole grains like dalia (broken wheat) as well as oats and millets like ragi.
Legume salads made of rajma (red kidney beans), green moongh and channa (Bengal gram).
To sum up, we would like to ensure that you are conscious of fact that diabetes (type 1 or 2) puts your body in a fragile metabolic state and it is wise not to experiment with any self or fad diets. Believe in your experts and let them take charge of your diabetes control.
Content Support by Tina Khanna

Certified BeatO Diabetes Educator