Fried chicken strips transport us back to our childhood. This homemade version is diabetes-friendly and is in fact, the only reason we feel comfortable eating them as adults. Check out the crusted chicken strips recipe in this blog.
Total Cook Time: 30-35   mins
Ingredients for Chicken Strips
1 egg white
1 tablespoon water
¼ cup whole-wheat flour
½ cup breadcrumbs
⅓ cup almond flour
1 teaspoon paprika
½ teaspoon garlic powder
¼ teaspoon salt
¼ teaspoon ground pepper
¼ teaspoon cayenne pepper (optional)
1¼ pounds chicken tenders (10 tenders)
¼ cup light mayonnaise
1 tablespoon honey
1 tablespoon mustard
1 teaspoon red-wine vinegar or cider vinegar
Chopped fresh parsley (optional)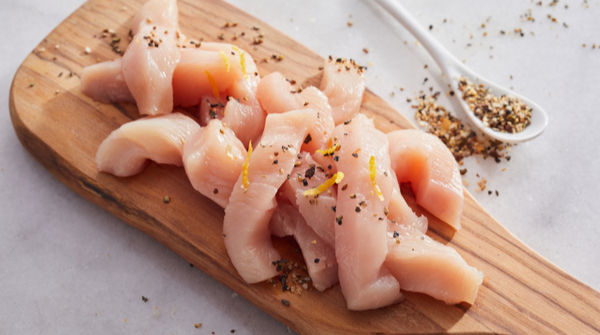 Method
Preheat oven to 450°F. Line a baking sheet with foil and coat with cooking spray.
Combine egg whites and water in a shallow dish. Place flour in a second shallow dish. Combine panko, almond meal, paprika, garlic powder, salt, pepper and cayenne in a third shallow dish. One piece at a time, dip chicken in the flour, then in the egg, then in the crumb mixture to coat. Arrange on the prepared baking sheet.
Bake the chicken, flipping the pieces halfway through, until golden brown and registers 165°F on an instant-read thermometer, 18 to 20 minutes.
Meanwhile, combine mayonnaise, honey, mustard and vinegar in a small bowl. Serve the chicken with the sauce, sprinkled with parsley, if desired.
Check out some amazing diabetes-friendly recipe videos here.
Source: Diabetic Living Magazine 
We are sorry that this post was not useful for you!
Let us improve this post!
Tell us how we can improve this post?