Broccoli has a low glycemic index, making it a great diabetic diet. Moreover, it fights allergies, boosts immunity, enhances cardiovascular health, and even helps prevent certain malignancies. Check out this easy and tasty broccoli soup recipe.
Total Cook Time: 25-30  mins
Ingredients for Broccoli Soup
1 tablespoon olive oil
1 large onion, chopped
3 cloves garlic, peeled and chopped
2 (10 ounce)chopped broccoli
1 potato, peeled and chopped
4 cups chicken broth
1/4 teaspoon ground nutmeg
salt and pepper to taste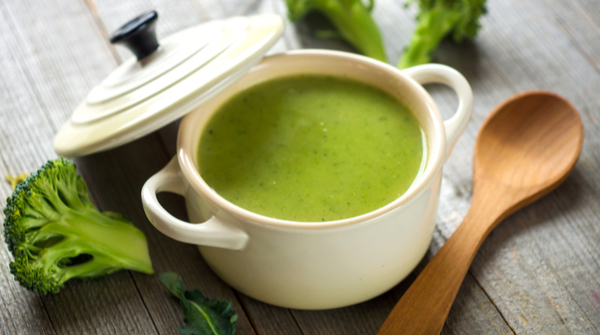 Method
Heat olive oil in a large saucepan, and saute onion and garlic until tender. Mix in broccoli, potatoes, and chicken broth. Bring to a boil, reduce heat, and simmer 15 minutes, until vegetables are tender.
With a hand mixer or in a blender, puree the mixture until smooth. Return to the saucepan, and reheat. Season with nutmeg, salt, and pepper.
Enjoy this tasty soup! Don't forget to checkout these delicious and super easy diabetes-friendly recipe videos.
Download the BeatO App to get free diabetes-related assistance round the clock!