Type 2 diabetes is a condition in which the body becomes resistant to the normal effects of insulin and can gradually lose its capacity to produce enough insulin in the pancreas. Type 2 diabetes is associated with changes in lifestyle factors. Type 2 diabetes also has strong genetic related risk factors as well. Hence, proper diabetes management is crucial to keep your blood glucose under control.
Before starting an exercise regime, you need to understand how exercise influences blood glucose regulation, and how to avoid potential problems and minimise risks. You may also need to get additional information or support from your healthcare provider.
7 Common Exercise Mistakes in Diabetes Management
Getting over enthusiastic: Your excitement for exercising might lead you to do too much, too soon. Listen to your body and know when to back off from overworking your body. If you are new to the exercise trend, then you may want to take it slow and steady so that your body can adjust to your diabetes management plan.
Ambitious goals: It takes a lot of planning to execute a successful workout routine and maintain a healthy lifestyle. Instead of long term over-ambitious goals, it is advisable to set short term goals. This way you will be encouraged to work harder and succeed.
Poor workout gear: Many at times people end up wearing no running shoes or supports causing more harm than good. Make sure your exercise is supported with the right gear to prevent you from worsening your condition.
Bad form: A common mistake people make while exercising is to not do it right. Not exercising in the right posture and form can damage your body.
Not keeping a check on sugar levels: Exercise has good and bad effects; it may help you lose weight but fluctuates your sugar levels as well. It is important that you monitor your sugar levels before and after exercise.
No emergency kit: As a diabetic, you need to be more vigilant with your health. It is important to have your emergency kit handy whenever stepping out.
Not resting: You may start your exercise routine to lose weight, but not giving your body rest is harmful. Resting well and enough is important for the muscles to heal itself after all the stress.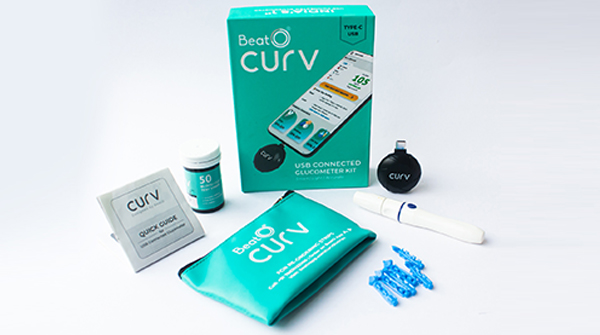 Read More: Diabetes Reversal: Do's and Don'ts About the Process
Invest in a Glucometer
For better management of diabetes it is advisable to invest in a glucometer which can help monitor your blood sugar levels. You can buy a glucometer online and probably opt for one which can connect with a diabetes management app.
The benefit of connectivity via diabetes management apps is that it can help you get instant check reminders, and alert members or your doctor when blood sugar levels drop. The price of glucometer may vary from brand to brand, weigh and compare before buying.
Download the BeatO App to control diabetes with experts.
We are sorry that this post was not useful for you!
Let us improve this post!
Tell us how we can improve this post?