Whether it is physical or emotional, getting trapped in needless stress not only leads to a headache or severe neck pain. It is also expected to raise the levels of your blood sugar. This further raises the risk of falling prey to Type 2 diabetes. The health experts are of the view that it is our altering lifestyle and inactive routine, along with the work burden that is accountable for the rise in the prevalence of diabetes in India.
Understanding Stress and Diabetes
Stress leads to the release of more than a few hormones like cortisol and adrenaline that are associated with causing a rise in blood sugar levels. These also amplify blood pressure and pulse rate. If you stay stressed continuously, then the former temporary sugar elevation becomes certainly high, leading to diabetes. Stress is also known to bring about changes in your eating plan, bringing about binge eating and you just starting to gain weight. Overeating and weight gain are further connected with diabetes.
Stress greatly influences diabetes control, directly as well as indirectly. It is extensively known that diabetics are often stressed and are likely to have unfortunate blood sugar control. Physical and emotional stress, both can lead to a rapid boost in these hormones that are responsible for high levels of blood sugar.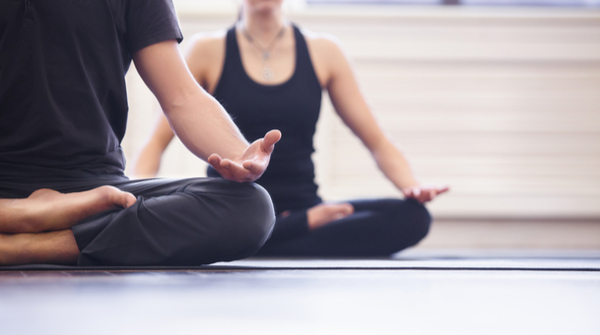 How to Deal With Stress if You are a Diabetic?
So, it is imperative that you bring the required changes to your lifestyle to battle and deal with stress to help you diminish the possibility of developing diabetes or manage it if you already are diabetic. Engage yourself in any kind of physical activity like exercise, walking, yoga, etc. You can also opt for Aerobics and Pilates,as these are considered to be amazing stress busters. 
You can also listen to soothing music, light up scented candles or talk to your loved ones if you're feeling stressed. You can even go for a dance class as it has proven to be therapeutic. To stay in the right state of mind, always watch movies or series that have a positive effect on your mind. To manage your stress and diabetic condition, it is essential that you have a positive environment. 
Read More: Yoga for Diabetes: Best Asanas/Poses With Steps For You
Apart from that, it is important that you include more fiber to your diet by preferring whole grains and keeping yourself hydrated. It is essential to keep a close eye on your sugar levels using a glucometer and carrying out blood tests at regular intervals.
Keep monitoring your sugar levels with BeatO. 
We are sorry that this post was not useful for you!
Let us improve this post!
Tell us how we can improve this post?