Celebrated on August 17 in India, Parsi New Year or Navroz brings in new clothes, interchanging sweets and festival wishes. This day is celebrated with great pomp and fervor. Delicious lunch and sweets are an integral part of the celebrations. In this blog, check some recipe to include in your parsi diet.
Now that we know a bit about Navroz – let's indulge into a yummy Parsi dish. This first day of a new year we bring to you the famous Parsi Berry Pulao in a healthier avatar.
Ingredients
Brown rice soaked for 20 minutes 1 1/2 cups
Cranberries dried, chopped 1/4 cup
Saffron strands a pinch
Ghee 2 tablespoon
Cumin seeds 1/2 teaspoon
Turmeric powder 1/4 teaspoon
Red chilli powder 1 teaspoon
Ginger-garlic paste 1 tablespoon
Coriander powder 1 teaspoon
Green cardamom powder 1/4 teaspoon
Poppy seed (khus khus) paste 1 tablespoon
Tomato puree 1/2 cup
Salt to taste
Boneless chicken cut into 1 inch pieces 400 grams
Fresh coriander leaves chopped 2 tablespoons
Browned Onions 1/2 cup
Chaat masala 1 teaspoon
Garam masala powder 1/2 teaspoon
Artificial sweetener 1 teaspoon
Cashew-nuts fried 1/4 cup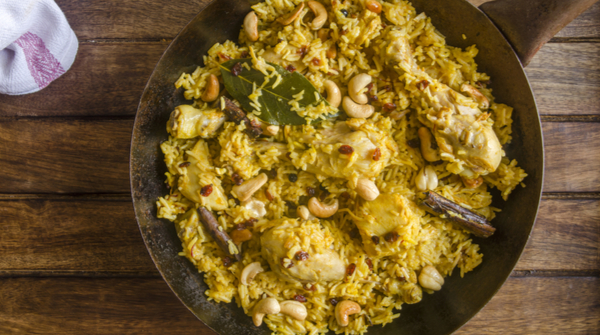 Method
Drain the soaked rice. Now in a new vessel, add rice with 3 cups hot water, salt, saffron and 1 tablespoon ghee and mix. Cover this mix and cook till the rice is done.
Heat remaining ghee in another non-stick pan. Add cumin seeds, turmeric powder, chilli powder, ginger-garlic paste, mix and sauté for a minute.
To this, add coriander powder, cardamom powder, poppy seed paste and mix well. Add tomato puree and salt, mix well and cook till ghee separates.
Next, add chicken, 1 tablespoon coriander leaves and half the browned onions; mix, cover and cook for 10 minutes.
Add chaat masala, garam masala powder and the sugar alternative to the chicken and mix well. Add some water and mix again.
Spread the rice on top of the chicken, top with the remaining browned onions, cashew nuts, coriander leaves and berries. Drizzle some ghee, cover and cook for 10 minutes.
Serve hot.
No celebration is complete without dessert. And so a healthy Oats & Honey Mawa Cake should definitely make its way onto your list.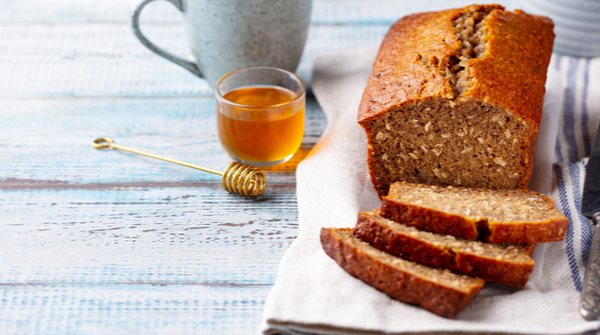 Ingredients
Butter: 400 gm
Artificial Sweetener: 400 gm
Eggs: 10
Vanilla essence: 5 ml
Flour: 300 gm
Oats: 300 gm
Baking powder: 5 gm
Mawa: 500 gm
Milk: 250 ml
Seeds (of choice): 250 gm
Honey: 150 ml
Method
Preheat oven to 175°C.
Cream the butter and sweetener together until smooth.
Beat the eggs until nice and fluffy, and fold into the butter and sweetener mixture.
Beat in the mawa, honey, flour, baking powder and milk.
Pour into greased moulds (about 10-inch diameter) or cupcake cases and sprinkle seeds on top.
Bake at 175°C—for about 15-20 minutes.
Download the BeatO App for more diabetes-related recipes and guides.
We are sorry that this post was not useful for you!
Let us improve this post!
Tell us how we can improve this post?