Add a twist to your regular oats kheer with this recipe.
Ingredients:
1/4 cup grated apple (unpeeled)
2 tbsp chopped walnuts
1 1/2 cups low-fat milk
1 1/2 tbsp quick cooking rolled oats
1 tbsp unsweetened sugar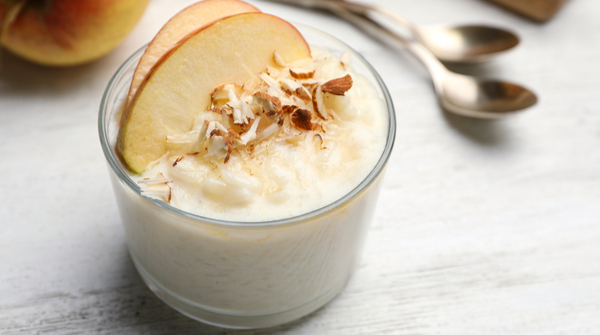 Preparation:
Take a bowl. 
Add grated apples and chopped walnuts. Mix well. 
Add the oats to a pan.
Pour in the milk. Stir occasionally.
Cook this mix on low flame.
Finally, add the unsweetened sugar or you could add some honey.
Serve.
Check out the delicious diabetes-friendly videos here.
Recipe By: R.V.Anusha