It is true, breakfast is the most important meal of the day. Having breakfast is the best way to increase fiber in your diet. Here are a few breakfast tips for you to manage your diabetes effectively.
Studies also state that skipping breakfast makes you overeat during the day and in turn makes it difficult for those trying to lose weight.
Therefore, skipping breakfast under no circumstances is a good idea, especially for people with diabetes or those looking for diabetes management. Breakfast on the go can lead to blunders when in a hurry.
Breakfast Tips
Eat even if your sugar is high: It is very important that you do not skip your morning meal even if your blood sugar levels are high. Studies suggest that people who eat breakfast are better able to resist fatty acids and high-calorie foods consumed later during the day.

Eat at the same time: Try and eat at the same time every day as this brings consistency to your meals and sugar levels throughout the day.
Have breakfast at home: You cannot avoid restaurants forever but try and make it a practice to always have breakfast at home.
Download the BeatO App to get personalised diet advice from diabetes nutritionists for free.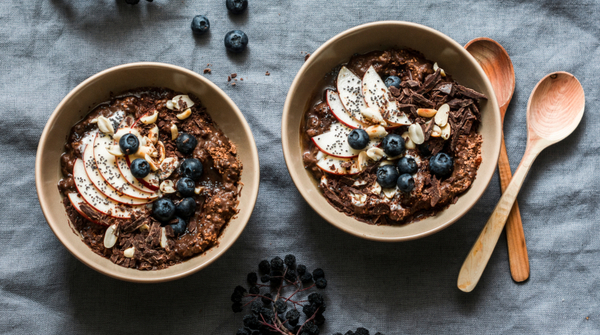 Foods that you can opt for
Oatmeal: This is one of the best breakfast options for diabetics. Each cup of oats contains approximately 4 grams of fiber. Oats help regulate blood sugar levels and keep you fuller for longer. This in turn helps you avoid junk.
Yogurt: Starting your day with plain yogurt is also advisable. But don't be fooled by flavored yogurt as they contain more calories in comparison to plain ones.
Fruits: Make sure to have the fruit as a whole instead of its juice. Juice has concentrated carbs and lacks fibre.
Cinnamon: Have a cup of cinnamon tea or sprinkle some over your food. Cinnamon helps lower blood sugar levels.  
Muesli: Also called uncooked oats, they are also a great breakfast choice. They contain resistant starch known to be good for the gut and insulin resistance.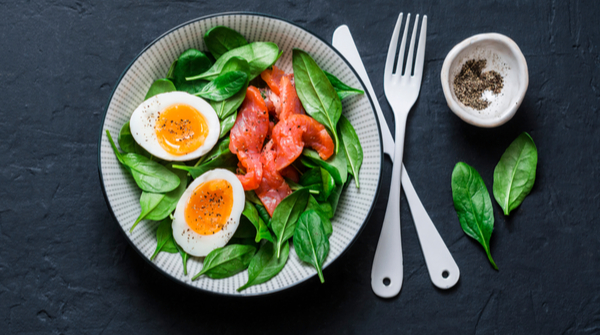 Eggs: Hard-boiled eggs are a great on-the-go option. They save time and impact cholesterol positively.
Read More: Diabetic Diet Chart: A Complete Guide to Control Diabetes
Apart from keeping track of your diet, it is important to keep an eye on your blood sugar levels. You can use a Smartphone glucometer for the same.
We are sorry that this post was not useful for you!
Let us improve this post!
Tell us how we can improve this post?