Food is basic and essential for every human being. Diabetes has been known to restrict your food preferences and render many edible items harmful. The flour used must be properly analysed for its composition and a conscious choice is necessary. Let's read what are the best atta (flours) for diabetics.
Diabetes products
 must be carefully chosen by reading the fine print on their packaging about their nutritional value. The final meal plan for the day is not only delicious but also safe to consume.
Let us give you an overview of some preferred variants of Atta suitable for diabetics:
Ragi Atta
The most effective ingredient which can be consumed by diabetics is Ragi. Hence, Ragi flour is the most suitable variant and a great alternative for the normal carbohydrate-rich atta. Ragi flour also promotes better blood sugar control along with a reduction in hyperglycemic and oxidative stress. Ragi has also been proven to improve wound healing in diabetics, which otherwise remains a serious concern for them.
Jackfruit Atta
Jackfruit atta is a convenient way to control your blood sugar levels. It helps you to stay healthy and energetic the whole day. You can make idli to upma and roti to poori from jackfruit flour.
Buy Jackfruit Flour specially made for diabetes patients.
Multigrain Atta
Consisting of a healthy combination of all essential grains, multigrain atta proves to be a great replacement for all-purpose flour. Pearl millets, finger millet, sorghum (Jowar), little millet, kodo millet are some commonly suggested grains contributing to the multi-grain composition.
Fenugreek or Methi Dana Flour
Considered as the staple for diabetics since ages, methi-Dana is by far the most commonly available ingredient known to control blood sugar levels naturally. Use methi Dana atta instead of regular atta, and you have just prepared a diabetic-friendly roti for yourself.
Spinach Flour
Another vegetable to be generously included in a diabetic diet is Palak (spinach) . One of the few food options for diabetes where the better the rule applies, Palak is devoid of calories and carbohydrates. Now you can indulge in this green leafy vegetable and opt for healthier flour available in the form of Palak/Spinach Atta.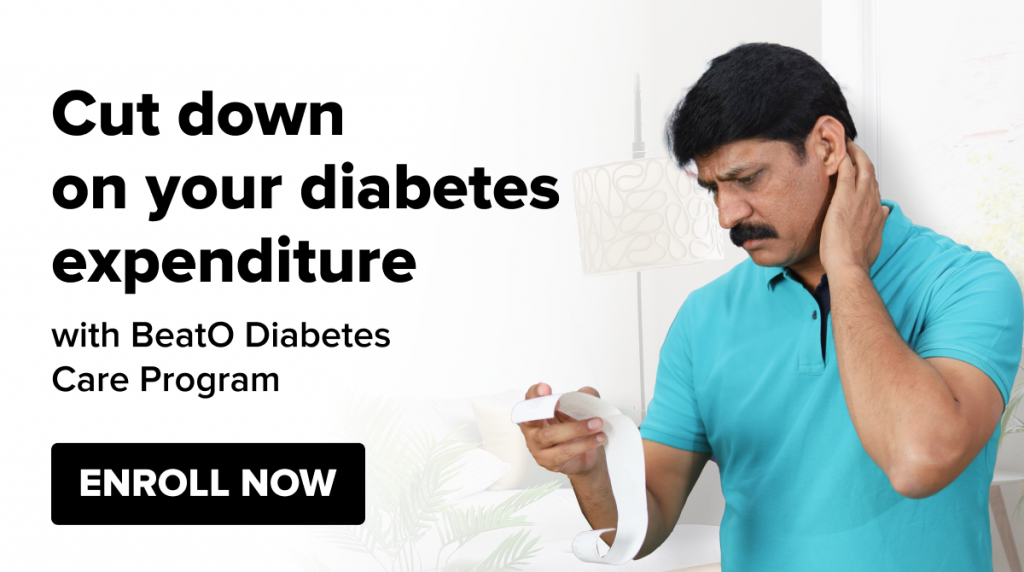 Oats Flour
Combining health with taste, oats are one of the most beneficial ingredients to be added to a diabetic diet. Cinnamon oats are a great variant with respect to adding a new taste and flavour to your regular meal. Enjoy it in your breakfast or make your evening snack more interesting,
Oats for diabetics can help in keeping the glycemic index in check. What's more, mix oats in flour and you have a completely safe roti ingredient ready for diabetics. You can also give a healthy start to your morning by indulging in a high-fibre breakfast in the form of Masala Oats.
Nuts or Nut Flour
Nuts are great because they are seeds and fruits combined. Being among the most nutritious foods on earth, nuts are literally full of life. Studies have proven that diabetics who regularly consume nuts have lower risk of Type 2 diabetes. Beneficial nuts for diabetics are almonds, walnuts and pistachios. You can use nut flour such as almond flour as a healthy alternative to white flour in baked goods.
Read More: What are the Benefits of Zucchini for Type 2 Diabetes Patients?
Consume healthy foods if you are a diabetic and do not forget to monitor your sugar levels on a regular basis. Have a regular exercise regime and keep your blood sugar levels under control. Consult your health coach in case of any doubts regarding your diabetic diet/ lifestyle.
We are sorry that this post was not useful for you!
Let us improve this post!
Tell us how we can improve this post?